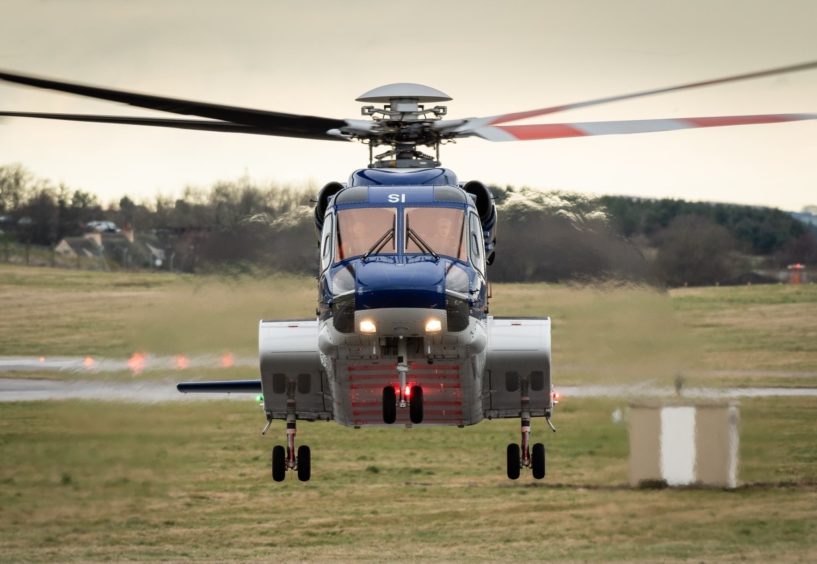 Babcock took a £5.2million hit for "loss-making contracts" for its North Sea helicopter business in the 2020 financial year.
The sum was disclosed in accounts for Babcock Mission Critical Services Offshore, its dedicated subsidiary for helicopter operations in the UK oil industry.
That business, which has bases in Aberdeen, Blackpool and Sumburgh, saw pre-tax losses surge to £21.8million for the 12 months ending March 31, 2020, more than seven-times the previous year's deficit of £2.8m.
Underlying operating losses were £6million, compared to profits of £5.7m in 2019, while revenues dropped 23% from £133.7m to £102m.
Ian Cooke, director of Babcock MCS Offshore, said the company's core business faced "continued commercial pressures with reduced activity, despite a stabilised oil price".
The loss-making contract impairments come as rivals have accused Babcock of bidding for contracts below breakeven price, termed a "race to the bottom".
Babcock said the £5.2m impairment "was recognised for loss-making contracts where unavoidable costs of meeting the obligations under these contracts exceeded the associated expected future net benefits".
Babcock MCS Offshore has dropped its headcount from 432 in 2019 to 363 in 2020.
The business did not comment on whether contract losses in 2019, with BP, Perenco and Spirit Energy, were associated with the reduction.
The drop in revenues, meanwhile, was due to reduced activity and the loss of a major contract, it said.
Mr Cooke said: "There has still been a continuing need for companies operating in the UK oil and gas market to lower operating costs while maintaining service delivery and ensuring the highest level of safety within the industry for its customers and passengers".
Nevertheless, the firm said it is "confident about future trading prospects", pointing to "two major contract wins" post-year end of 2020.
Babcock won separate five-year deals with Total in the UK and Denmark in August, which will also see it open a new base in the latter country.
Mr Cook added: "The business remains optimistic on the future and there remains significant long and short-term opportunities both at a tactical and strategic level."
Last month Steffen Bay, CEO of rival firm NHV said he hoped the recent oil price resurgence would help the beleaguered helicopter market to a "more sustainable situation".
Recommended for you

Aberdeen's Offshore Helicopter Services facing £10m HMRC probe