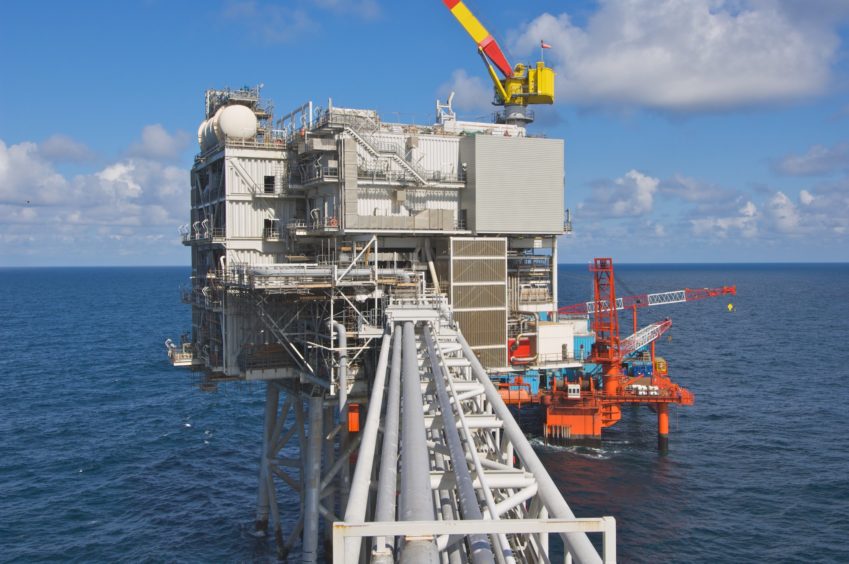 A senior boss at Chrysaor has projected a "huge amount of activity in the North Sea" for offshore platform electrification in the coming years.
Richard Tocher, senior vice president at the operator, was speaking at an EY event on Wednesday after an attendee survey highlighted a lack of near-term opportunity as one of the main challenges of the energy transition.
Running platforms with green energy is one of Chrysaor's main focuses, Mr Tocher said, predicting that several across the industry could be electrified as soon as 2025.
"I think we're going to see a big transition coming there, both for the contractors and for the operators.
"Norway is a little bit ahead of the UK on this, but we're going to see a huge amount of activity in the North Sea over the next two, three, four years with partial electrification of the existing platforms.
"We don't know much about it today, it's only evolving how we're going to deploy this, how we're going to do this. But realistically I see this in operation probably 2025 (when) many platforms should be up and running on green electricity."
Chrysaor will soon become the undisputed largest oil and gas producer in the UK once it completes its merger with Premier Oil later this month, and has already discussed electrification potential for its assets.
Sian Lloyd Rees, head of UK at Aker Solutions, joined Mr Tocher on the panel,  discussing opportunities for Carbon Capture and Storage (CCS), with both bosses hailing the announcement this week of government cash for CCS projects in the UK.
For suppliers, Ms Lloyd Rees said timing was key, citing that her company developed its first CCS tech 25 years ago for a project that was cancelled, only to be used for new developments in the last two years.
"That's a long return on investment", she said, "which also brings me to my other point: It's about timing.
"Today's announcement from a CCS perspective is very welcome in terms of the technology and the projects, but these are the first wave of clusters.
"It's still going to take a few years before you see a sweep of carbon capture and hydrogen projects going through that can sustain a broader supply chain."
Platform electrification is an opportunity for Aker Solutions, she said, as well as floating offshore wind, though the latter is "quite a way into the future".
Nevertheless, maintaining a healthy oil and gas supply chain will be crucial to realising these energy transition opportunities, Ms Lloyd Rees said.
"A lot of the technologies we're developing today in support of oil and gas are the technologies that are needed as the energy transition moves to greater scale carbon capture, deeper water wind.
"So if we don't maintain a healthy oil and gas industry to develop these technologies in the UK, they won't get developed and the supply chain here will be diminished for whatever comes in the future."
Recommended for you

Can oil ever be green? Norway turns to wind-powered drilling