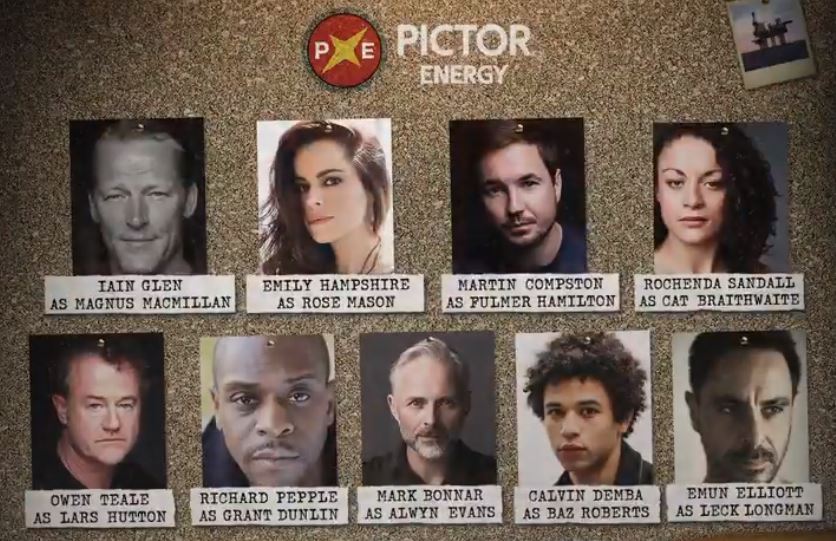 Stars from Game of Thrones, Schitts Creek and Line of Duty are joining the new Amazon Prime show "The Rig", to be filmed in Scotland.
Amazon revealed in November its plans for the supernatural thriller set on an oil rig in the North Sea.
The first shift on #TheRig for this incredible cast starts soon. Drop your plot theories for our new Amazon Original thriller below… pic.twitter.com/mRAuwUlSS6

— Amazon Prime Video UK (@primevideouk) March 18, 2021
Deadline first reported that the full cast will include Iain Glen, who played Jorah Mormont in HBO's Game of Thrones, as Magnus MacMillan, offshore installation manager (OIM) and leader of the crew.
Meanwhile Martin Compston, soon to hit UK screens in the latest series of Line of Duty, is on the roster as communications manager Fulmar Hamilton.
Emily Hampshire, who played Stevie on sitcom Schitt's Creek, also joins the cast, playing a scientist and oil company rep.
The six-part thriller, which will be streamed in more than 240 counties and territories worldwide, is writen David Macpherson and directed by John Strickland, an alum of Line of Duty and Bodyguard.
The Rig will be the first series to shoot exclusively in Scotland for Amazon Prime.
Amazon said the show is about a group of workers on a platform who are about to return to the mainland "when an eerie fog descends and a mysterious force begins to take hold".
It will follow the crew of the fictional Kishorn Bravo, stationed off the Scottish coast, which will see them cut off from all communication from the outside world.
As they try to discover what's behind the all-enveloping fog, "bonds are broken, allegiances formed and generational fault lines exposed" as they deal with forces "beyond their imagination", Amazon said in a statement in November.
Production will begin in Edinburgh this year.
Recommended for you

'Nae a BOSIET in sight': Offshore workers react to 'The Rig' trailer