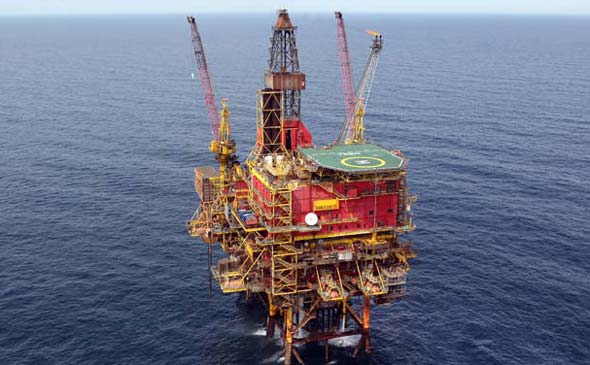 Taqa is considering options for its oil and gas assets in the UK and elsewhere, including a potential sale, as the state-owned utility focuses more on power generation, people familiar with the matter said.
The company, also known as Abu Dhabi National Energy Company, is speaking with potential advisers as it reviews a business that spans countries including the UK and Canada, the people said, asking not to be identified as the matter is private.
Taqa's oil and gas portfolio could be worth substantially less than the billions of dollars it spent to build it, the people said.
No final decisions have been made and it may decide not to proceed with a sale of assets in the UK and elsewhere, the people said. Taqa didn't immediately respond to a request for comment.
Taqa has a monopoly on power and water distribution in Abu Dhabi, capital of the oil-rich United Arab Emirates. The city's government aims to create a regional utility champion out of the company.
Last year, Abu Dhabi orchestrated a plan for Taqa to receive assets from government-owned holding company Abu Dhabi Power Corp., known as ADPower, in return for shares. The deal pushed Taqa's valuation to more than $40 billion and made it one of the largest listed companies in the UAE.
The firm's oil and gas business has struggled because of last year's coronavirus-triggered slump in commodity prices. In 2020, it made revenue of 4.2 billion dirhams ($1.1 billion), a 31% drop from the previous year. Earnings before interest, tax, depreciation and amortization fell 71% to 700 million dirhams.
Taqa built its oil and gas unit mostly through acquisitions. It bought Calgary-based Northrock Resources for $2 billion in 2007 and acquired BP Plc's North Sea assets for $1.1 billion in 2012.
In the UK, Taqa also operates the Brent System pipeline, which carries about 5% of the country's oil.
Recommended for you

STATS tackles 'world first' subsea pipeline intervention in Middle East