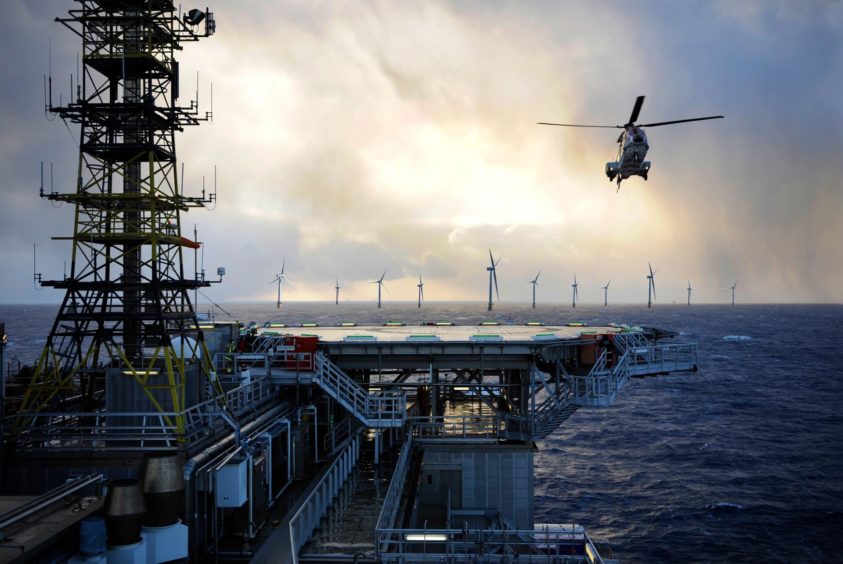 North Sea firms will need to "come together and work differently" in order to take full advantage of the UK Government's transition deal.
Speaking during the afternoon session at Energy Voice's NexGen Energy event, Peterson's executive director, Sarah Moore said the sector needs to "embrace" the challenge of decarbonisation.
She added that "with the benefit of hindsight" the industry should have looked at transitioning earlier, but that it couldn't "hang too much on the past".
"We need to draw a line, say it's here now and look at embracing it to drive that change going forward. I welcome the announcement, I would just implore the operator community and the supply chain, whether that's in traditional oil and gas or clean energy, to come together and work differently so we can really leverage what is coming towards us," Moore said.
She also highlighted the need for firms to act swiftly, saying actions taken "before the pubs reopen" will contribute to making net zero goals a reality.
Westminster published details of its £16 billion North Sea Transition Deal with much fanfare last week.
The policy aims to help the oil and gas industry move towards a low carbon future while securing tens of thousands of jobs.
During the NexGen session, which also featured speakers from Skills Development Scotland and Wood, attendees were asked whether they think the North Sea deal will have a "positive impact on the sector's ability to reskill/retrain workers?".
A landslide 83.6% of respondents said they thought it would, compared to just 16.4% who disagreed.
Lucy Harper, environmental advisor at BP, said the results demonstrated the level of optimism in the industry about the energy transition.
However, she stressed that there's "still a long way to go", adding that if ministers hadn't published the deal in March then it "potentially would have been too late".
Gender Equality
Despite an increases focus on gender diversity within the industry in recent years, oil and gas is still very much a boys club. As it stands, women only account for 22% of the sector's workforce, with that figure being "substantially lower" for management, said Debra Bruce, managing director at TEXO Recruitment.
In order to address these disparities, Bruce called for companies to be "open minded".
She said: "From the top down, firms need to make sure that diversity is spoken about to make sure that nobody is missing out on opportunities."
Moore added that there's a "marked difference" in the makeup of the sector compared to 20 years ago, but that employers need to work to make themselves attractive otherwise the future generation of talent will "vote with their feet".
She added: "We shouldn't be afraid to talk about things like paternity policies and flexibility, not just the salaries that they're going to take home. It's that combination that's going to attract the next generation and make it diverse."
Recommended for you

Do Westminster and Holyrood appreciate Aberdeen's skills gold mine?