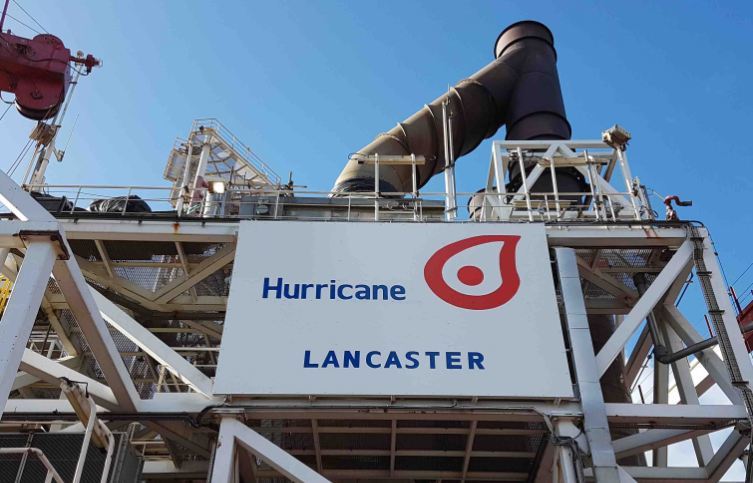 Hurricane Energy has stated there is "no certainty of any future activity" on its West of Shetland assets, including its flagship Lancaster field, following a new reserves report.
The competent persons report, produced by ERC Equipoise, has underscored a dramatic downgrade in reserves for the troubled operator, which has now warned of potentially no returns for existing shareholders.
Hurricane's share price plummetted 25% (1.30pm) to 2.7pence following the report.
It covers remaining oil and gas which could be retrieved from the Lancaster and Lincoln fields, and the Warwick Crest and Halifax discoveries.
The latter, Halifax, once thought to have up to 1.2billion barrels of resources, is now expected to be written-off with no contingent resources being attributed to it.
Hurricane Energy had been hoped to be a new West of Shetland powerhouse, once boasting to have 2.6 billion barrels of combined proven and probable reserves and contingent resources.
CEO Anthony Maris said the new report is "broadly consistent" with a huge drop in reserves and resources at the Lancaster and Lincoln assets, which Hurricane Energy updated shareholders with in September.
The firm said there can be no certainty of future activity on any of the aforementioned assets.
Shareholder wipeout
Hurricane, which has to repay or refinance a £180m convertible bond in 2022, warned that restructuring could lead to a shareholder wipeout. It had cash reserves of £64m at the end of November.
The firm said: "There is a risk of significant dilution to existing shareholders from a possible restructuring and/or partial equitisation of the convertible bonds and of potentially limited or no value being returned to shareholders."
If a deal can't be reached for further activity at Lancaster then it would produce until reaching its economic limit and then decommissioned, "with potentially limited or no value returned to shareholders".
ERC Equipoise estimates the flagship Lancaster to have proven plus probable reserves of just 7.1million barrels from its single producing P6 well, reflecting its natural decline.
Assuming a side-track well can be drilled (P8) in 2022, with water injection to boost production, ERCE estimated contingent resources of 11.8million barrels in the most likely case (1C), 34.7m in the mid case (2C) and 87.1m in a less likely case (3C).
However, that's predicated on Hurricane being able to fund such a development so "there can be no certainty of any further activity in relation to the Lancaster field", the firm said.
Hurricane said it is working on an updated field development plan for Lancaster with the OGA, and "has developed a range of production scenarios for the Lancaster field to assist in financing and balance sheet recapitalisation discussions".
Halifax discovery written off
No development plans are in place for Lincoln or Warwick Crest, while the value of Halifax is expected to be written off in Hurricane's full year 2020 accounts.
CEO Anthony Maris said: "The summary of the CPR published today is broadly consistent with the estimates for Lancaster and Lincoln which we presented in September 2020.
"We are continuing to work on a financial plan and are engaging with our key stakeholders to allow us to take the business forward and provide us with the best chance of targeting these reserves and resources."
Former chief executive Robert Trice, who served the company for around 16 years, resigned in June, with his successor Antony Maris joining three months later.