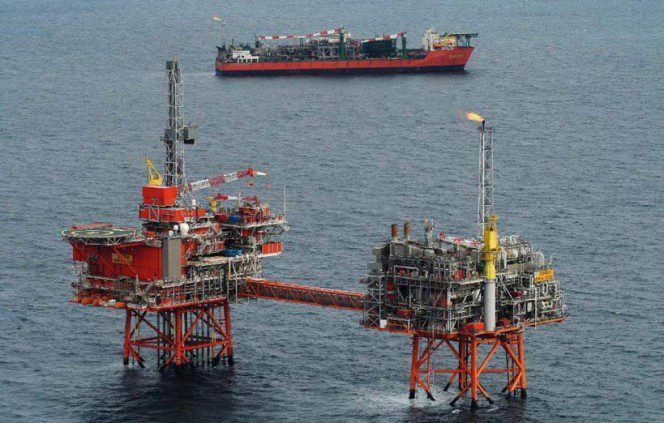 Ithaca Energy, of Aberdeen, has decided to forge ahead with a £400 million project to boost output from a UK North Sea oilfield.
Phase two of the enhanced oil recovery (EOR) programme on the Captain field aims to recover around 40 million barrels of oil equivalent.
Bosses at Ithaca said investing in the project demonstrated the firm's commitment to the UK North Sea, where investment decisions on new projects have been few and far between amid the latest downcycle.
EOR involves adding polymers to water to make it thicker and – once introduced to the reservoir — more effective at sweeping oil towards production wells.
Former Captain field operator Chevron sanctioned phase one in 2017, claiming the technology would boost recovery by 5-7%.
The US major — which sold its UK North Sea business, including its 85% stake in Captain, to Ithaca in 2019 — drilled six new polymer injection wells and upgraded the platform.
Ithaca and project partner Dana Petroleum, which holds the remaining 15% of the licence, now hope to build on Chevron's success, having received consent for phase two from the Oil and Gas Authority.
The duo had hoped to make a final investment decision in the first half of last year, but the Covid-19 outbreak and oil price slump caused delays.
They will drill six new injection wells and four production wells and install 22 miles of pipelines and umbilicals.
Associated platform modifications will start this year, with subsea work and drilling taking place in 2022-23.
First oil is expected in early 2023, before reaching a peak in 2026, at which point about half of production from the field will be driven by the EOR project.
The billion-barrel Captain field lies about 90 miles north-east of Aberdeen, in the outer Moray Firth.
It was discovered in 1977 but had to wait for advances in horizontal drilling before it could come on stream, in 1997.
The complex comprises a wellhead-protector platform and bridge-linked platform connected to a floating production, storage and offloading vessel.
Bill Dunnett, chief executive of Ithaca, owned by Israeli firm Delek Group, said: "Consent for Captain EOR stage two progresses the application of a technology that has already demonstrated an improved recovery rate and helps extend the life of the Captain field.
"This project underlines our long-term commitment to the North Sea and is a major demonstration of confidence in the viability of safe, long-term operations in this basin.
"Our board and partners have sanctioned the capital investment to maximise the sustained performance of this asset.
"We have had great input and innovation from the supply chain to help optimise this project."
Jongwoo Kim, chief executive of Dana, which is owned by Korea's national oil company, added: "Dana has maintained an interest in the Captain field for many years.
"It is particularly exciting to see how extensive research alongside the application of new technology is being used with great efficiency to enhance recovery.
"We are really pleased to have worked collaboratively with Ithaca Energy to support this important project."
Recommended for you

Rosebank approval still on OPRED's desk, confirms Ithaca