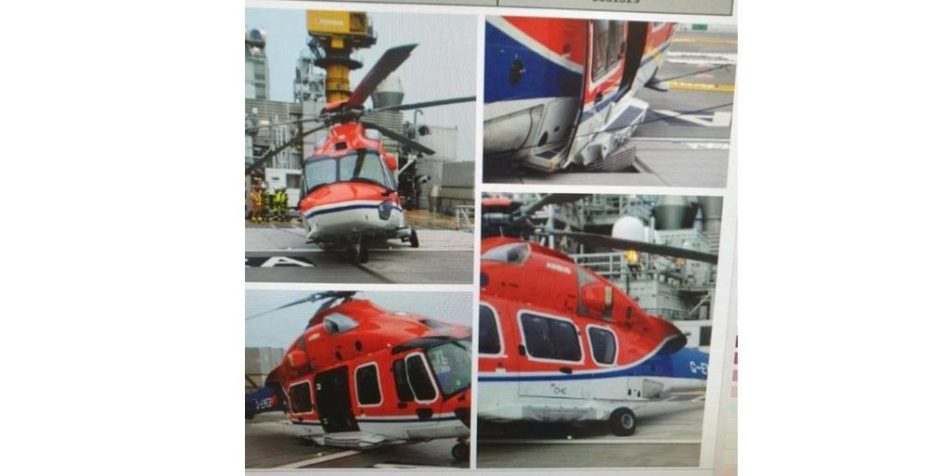 Equinor is investigating an incident which led to the suspension of crew change flights on its Mariner A platform for several days.
An H175 helicopter's wheel got stuck when a section of grating on the helideck became damaged on March 30.
The aircraft had suffered a technical fault and was being moved to make way for other flights when the ground-handling incident occurred.
Equinor said the helicopter's engines and rotor were switched off at the time and that no one was injured.
Today, Equinor confirmed that flights had resumed to and from the Mariner A installation, located 95 miles east of Shetland.
The Norwegian operator said the aircraft involved in the incident was approved to resume its return flight on April 3 following a detailed inspection.
"Equinor has launched an internal safety investigation to the ground-handling incident," a spokeswoman for the firm said.
A virtual inspection of the helideck was performed recently, in what was hailed as a first for the company and the UK Continental Shelf.
The company said the idea was driven by Covid-19 restrictions and involved the use of a "HoloLens mixed reality" headset.
The visible detail provided by HoloLens, supported by technical documentation, led to the Helideck Certification Agency issuing a full two-year recertification for the Mariner A helideck.
Equinor said today that the helideck was "fully operational".
The firm achieved first oil from the 300 million barrel Mariner field in 2019 following the investment of £6.4 billion.
The heavy oilfield was first discovered in 1981 but it took decades for the industry to work out how to make it viable.
The complexity of the project required new technology and new seismic data to find the right solution.
Recommended for you

HCA: Raising the standard in helicopter safety