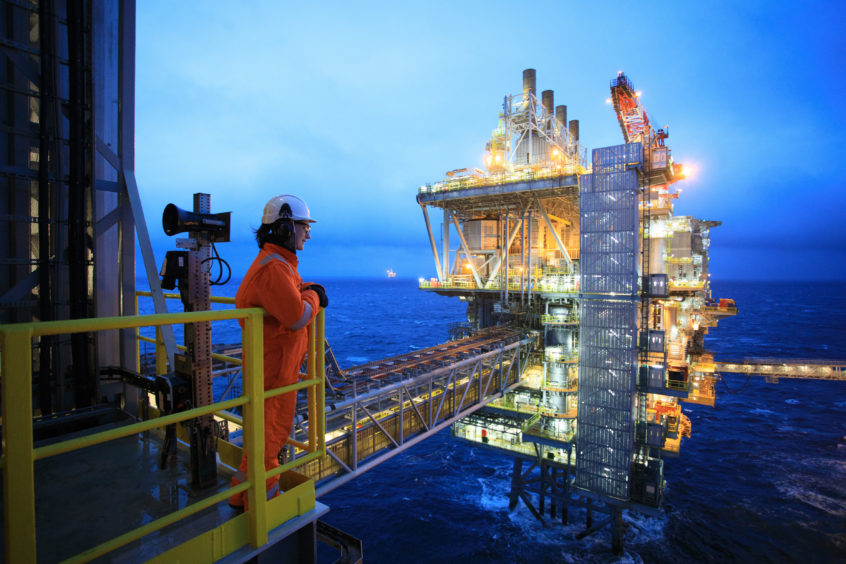 The UK North Sea oil industry is not expected to reach gender parity until the 2050s, more than ninety years after its inception, according to a new report.
Oil and Gas UK has issued its inaugural report into the state of diversity and inclusion in the industry, covering race, age, sexual orientation, disability and other demographics.
The report – which underlines that gender is only a part of the diversity and inclusion (D&I) picture – shows that, even with equal recruitment going forward, the amount of men and women in the industry won't reach parity until "well into the 2050s" at current rates.
Assuming there are 140,000 people directly and indirectly employed by the sector, just 25% are female, meaning there's a "gender deficit" of 35,000 to be met.
The timeline puts gender parity at a point when just a handful of oil fields are expected to still be in production in the North Sea, according to a 2020 Aberdeen University study.
The new OGUK report states the industry also has an "ethnicity deficit" of up to 9,000 people, with the number of graduates from ethnic minority backgrounds not equating to jobs in the industry.
The report authors said "further analysis is required to understand why this community continues to be underrepresented in the oil & gas sector".
Meanwhile, ensuring flexible pathways and recruitment into the industry will play a key role amid the energy transition, along with other factors.
D&I Index
"Building a Baseline" highlights specific requirements for the sector, with groups including Black, LGBTQ+ and Disabled workers scoring the industry well below the average on its diversity and inclusion progress.
The report, developed in partnership with the Robert Gordon University, creates a "D&I index", with 1,600 survey respondents giving an average score on the industry's progress of 7.1 out of 10.
However, a breakdown shows that black and disabled workers gave the lowest scores at 6.3, while LGBTQ+ and offshore workers gave the joint second-lowest at 6.6.
People of Black African or Caribbean descent specifically reported a less positive experience in D&I than people of Asian descent, according to the document.
In terms of the overall workforce, 57% of respondents rated their D&I culture as strong or very strong, while 14% said they believed their workplaces were weak or had no such culture at all.
A total of 47% of respondents believed D&I only improved marginally in the last few years (or don't know), and 15% believe it has regressed in their organisations.
Covid, meanwhile, has seen 58% of respondents register no change in the importance of D&I, while 36% registered an increase.
Business case
Citing a McKinsey study from 2020, OGUK said research shows organisations with a strong D&I culture "tend to be more profitable, more creative, more resilient and outperform their less diverse and inclusive peers".
OGUK has set out five areas for action going forward: Inclusive and diverse leadership and culture, D&I in small and medium-sized businesses, flexible working arrangements, inclusive recruitment and flexible pathways, and a focus on the 31-40 age group, which gave the lowest age group score.
Craig Shanaghey, chair of OGUK's D&I taskgroup, and president of operations at Wood, said: "We are now armed with information that we cannot ignore, and we have the opportunity to really drive a step-change in the diversity and inclusivity of our sector – not only because it's the right thing to do, but because it is proven to drive better business performance and it is critical if our industry is to realise its potential as a key enabler of the energy transition.
"My real ask of industry is to grab this opportunity – let's use this to drive a step-change in how we attract and retain diverse talent and in how we create an equitable environment that ensures we unlock the potential of everyone within it."
Listen here for a full episode of the Energy Voice Out Loud podcast discussing theD&I report, in conversation with Craig Shanaghey of Wood/OGUK and Erin Ingram of Taqa.
Recommended for you

Taking advantage of the 'internal talent marketplace'