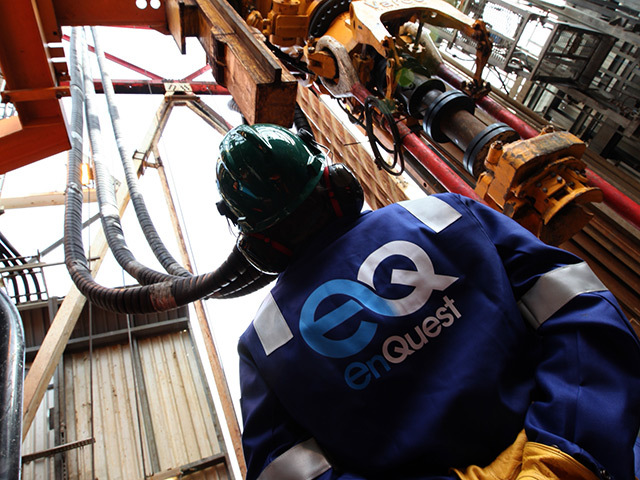 EnQuest has announced it will buy Bentley, one of the North Sea's largest undeveloped discoveries, from Whalsay Energy in a deal worth up to $42million (£30m).
The North Sea operator will acquire a 100% stake in the field through a newly-signed share purchase agreement in the P1078 licence.
Bentley, once estimated to be able to produce up to 300million barrels using enhanced recovery techniques, lies within 10miles of the EnQuest Kraken field and its newly-acquired Bressay asset.
EnQuest is only paying less than $2million (£1.4m) in upfront costs for Bentley to fund "certain accrued costs and obligations" of Whalsay.
It will then make deferred payments based on future revenues generated by Bentley, capped at $40million.
Despite its prospectivity, Bentley has a history of being sold off at relatively low sums.
EnQuest highlighted that Whalsay faced impairment charges of £52.7 million ($69m) in 2019 related to the Bentley field, taking pre-tax losses to $95m for that year, the latest set of accounts available.
Whalsay said that the write-down was based on offers it received as part of a Covid-hit sale and farm-out process.
That comes after Whalsay bought Bentley and the shares of Aberdeen-based Xcite Energy, which was in financial strife, for just $1.
Bentley, discovered in 1977 and located about 85 miles south-east of Shetland, was estimated to be able to produce over a 35-year period by Xcite Energy.
This acquisition comes hot off the trail of EnQuest buying the Bressay field from Equinor, which completed in January for £13million.
The operator then continued its spending spree with a £240million deal to acquire the stakes of Canada's Suncor in the CNOOC-operarated Golden Eagle asset.
EnQuest is taking steps to replenish its portfolio as many of its North Sea operated assets have moved into the decommissioning phase due to Covid and the oil price crash of 2020.
In the last year, the company has called time on its Thistle, Heather and Alma-Galia and Dons fields.
EnQuest said Bentley is one of the largest undeveloped oil fields in the UK sector, with the current operator estimating stock-tank oil initially in place ('STOIIP') of  around 900million barrels.
Gneiss Energy advised EnQuest on the deal.
Completion of the transaction is subject to the satisfaction of a number of conditions precedent, including the UK Oil and Gas Authority granting an extension of the existing licence term, which is currently due to expire 30 June 2021, and the receipt of other third party approvals.
Recommended for you

Tailwind says NSTA regulator is reason why it had to give up North Sea discovery