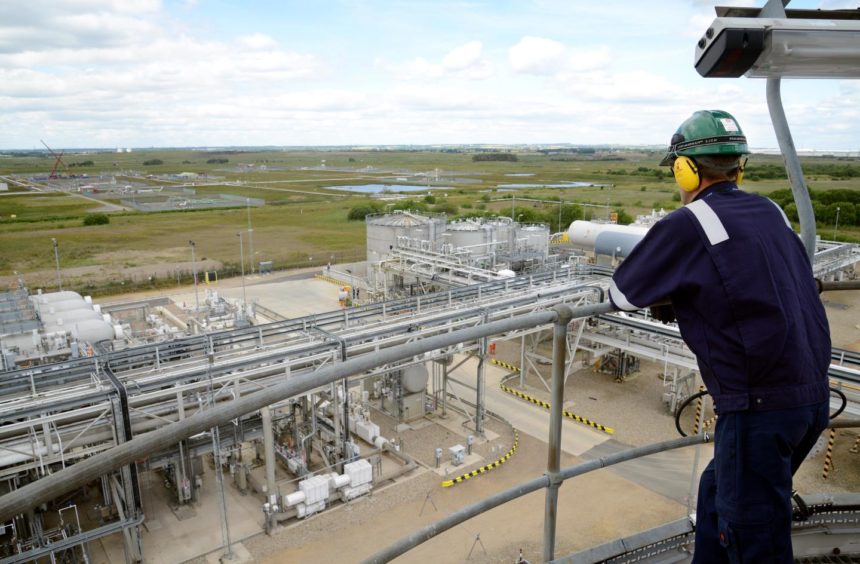 Strong boardroom and management continuity means px Group can carry on executing its strategy "without missing a beat" following a change of ownership, its boss said yesterday.
Px, which operates St Fergus gas plant near Peterhead, is now owned by a combination of Aksiom Services Group (ASG) and its own management team, led by chief executive Geoff Holmes.
ASG is a partnership between Dublin-headquartered venture capital business Aksiom Group and Houston-based private-equity firm Ara Partners.
Bluewater, another private-equity firm, has sold its 70% controlling stake in px and exited the business, five years after making its initial investment.
The parties wouldn't disclose the acquisition fee for Teesside-headquartered px, which has about 100 staff members in north-east Scotland, and turned over £250 million in 2020-21.
Ara is new to px, but Aksiom Group co-founders Chris Picotte and Luis Pais Correia were existing shareholders and have been on the px board for several years.
Mr Picotte first took a stake in px in 2013 before co-investing alongside Bluewater in 2016.
He continues in his role as px's chairman, while the current senior management team also remains in place.
Mr Holmes joined px in 2019 from Ineos Upstream Services, where he had been chief operating officer.
On the company's strategy, Mr Holmes said px was making the energy transition the focus of its operations and strengthening its offering to upstream oil and gas firms.
He said px's green credentials were backed up by the "critical role" it is playing in several carbon capture and storage (CCS) and hydrogen projects, including the Acorn scheme at St Fergus.
Px operates the terminal on behalf of owner North Sea Midstream Partners, with whom it shares an office in Balmoral Business Park, in Aberdeen.
In addition, px owns Saltend Chemicals Park on Humberside, which is hosting Equinor's Hydrogen to Humber CCS and hydrogen project, which is the bedrock of the Zero Carbon Humber initiative.
Mr Holmes said px was keen to bring its energy transition expertise to the upstream sector, having made several appointments last year to bolster that side of the business.
Mark Hobbs, formerly of Apache, was brought in as managing director of offshore oil and gas to spearhead px's expansion in that sector, while North Sea veteran Ray Riddoch joined the board after leaving operator Cnooc.
Mr Holmes said: "When we operate onshore facilities, we reduce operating costs and improve the efficiency of an asset. We reduce flaring and run compression and power generation equipment more efficiently. We would bring that expertise to bear on an offshore installation.
"We also have our own maintenance planning and scheduling tools and are working with third parties on predictive analytics software and artificial intelligence to further improve the carbon footprints of assets. We're trialling that onshore and are looking to bring those environmental improvements to offshore assets."
He also said Ara was a good fit for px, owing to the US-firm's focus on "investing in industrial decarbonisation".
Bluewater founding partner Graeme Sword said px had become a leader in the energy transition and tipped the company for a "bright future" under its new ownership.
Mr Sword said Bluewater, which notched up a 30% return on its investment, had transformed px in its five years in charge.
In that time, px trebled its revenues and increased its earnings before interest, taxes, depreciation and amortisation to more than £15 million, from £2m the year before its acquisition by Bluewater.