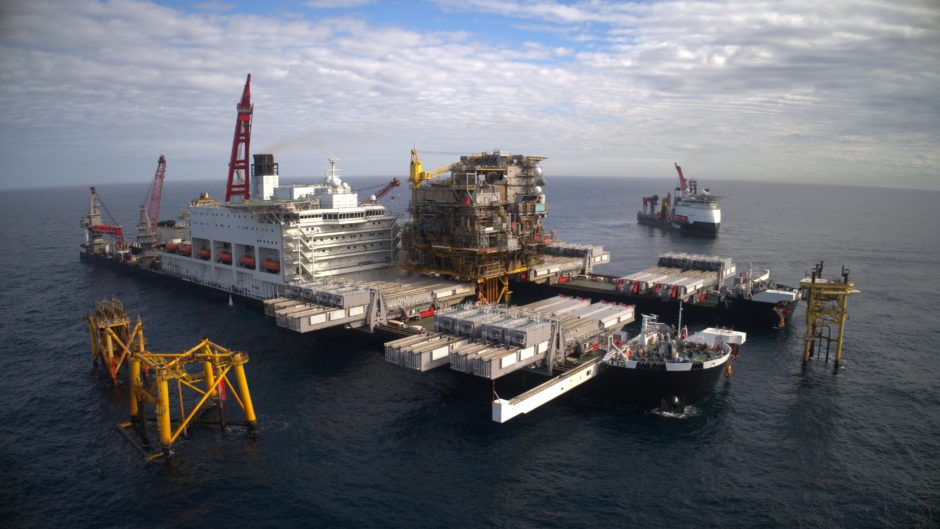 North Sea operators are being warned against introducing further "bureaucracy" amid concerns it could make life even more difficult for the supply chain.
Earlier this week, several of the oil and gas industry's biggest players unveiled a new platform designed to streamline the tendering process.
SEQual, which was created with input from BP, CNOOC, Harbour Energy, Shell and others, encourages the uptake of industry standards for supplier pre-qualification.
Those who fit the mould can be included in tender lists for contracts with many of industry's leading lights.
The launch of the scheme was picked up on during a session at Decom North Sea's flagship Decom Week conference.
Will Rowley, the industry body's outgoing chief, asked panellists whether new pre-qualification activities could result in "more barriers" between SMEs and operators.
Dave Sinclair, decommissioning lead at Total, said that the industry already knows who the "right firms" are, and that making the process more "complex" isn't going to "help anybody".
David Wilson, energy director at private sector organisation Opportunity North East, echoed his comments, stressing the need to "keep it simple".
He added: "If you can come up with a pragmatic process to engage the supply chain easily with operators, that's what we're looking for, not bureaucracy and levels of process.
"If operators make the work visible and engage with the supply chain, that's the key way forward. It's all about sharing; we've had enough of bureaucracy."
Ross Lindsay, account manager at oilfield services giant Halliburton, said: "If the regulations aren't there for a specific reason, we really need to be strong enough to take the processes out, streamline and focus on how to effectively and safely get jobs done."
During the webinar, panellists were also asked what governments could do in order to speed up the pace of decommissioning in the North Sea.
Plans to retire assets and infrastructure have taken a backseat as the sector contends with the ongoing impact of Covid-19, as well as last year's oil price crash.
Mr Sinclair said: "I have to be honest; I don't think this is something that the government needs to support. This is a commercially competitive industry we're in and it has to stand on its own feet. It shouldn't need government support.
"I would ask any of you to go and search Frederikshavn where we've put the Tyra East and West topsides – look at the investment there from a private port.
"Look at what's happening in the North Sea just now with Pioneering Spirit and Sleipnir. Were they government sponsored companies? No, they were private individuals that put their money where their mouth is.
"The longer we actually think the answer is in government, the longer we'll be in the same position we are just now, thinking it is somebody else's problem. It's up to us to fix it, to make the investments, the right decisions and to do the right things."
Recommended for you

NSTA plan will see North Sea platforms shut early, operators warn