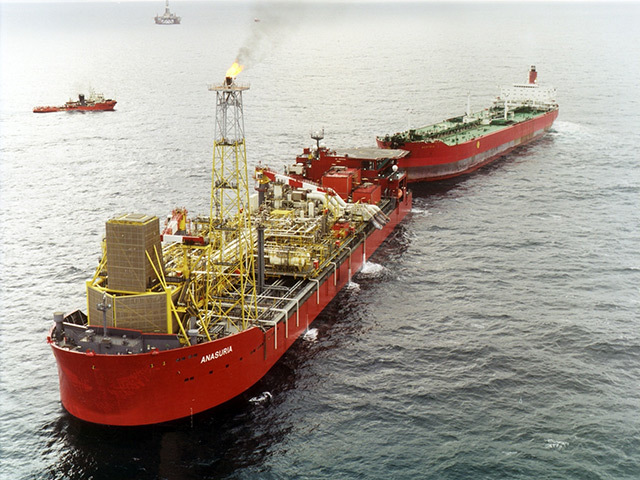 Malaysian IT and energy sector service provider Dagang Nexchange (DNeX) is closing in on a deal to increase its stake in North Sea minnow Ping Petroleum to 90%.
DNeX, which is listed on the Malaysian stock exchange, said its shareholders approved the $78 million acquisition of an additional 60% stake in Ping at an extraordinary general meeting on Friday.
It expects to complete the transaction, initially announced in Q1 2021, by the end of this month.
In addition, bosses at DNeX said they were looking to buy more late-life producing fields in the North Sea.
The company said Ping had made a positive contribution to its earnings following the purchase of a 30% stake in 2016.
DNeX said the latest deal would give it more control over Ping's strategy, helping to realise its "long-term growth potential".
Ping has an office in Aberdeen and a 50% stake in Anasuria Operating Company (AOC), a joint venture with fellow Malaysian firm Hibiscus Petroleum.
AOC operates the Anasuria cluster of fields in the central North Sea, 110 miles east of Aberdeen.
The cluster comprises the Teal, Teal South, Guillemot and Cook fields and is served by the Anasuria floating production, storage and offloading vessel.
Ping and Hibiscus joined forces to buy their stakes in those assets from Shell and ExxonMobil in 2016 for close to £70m.
Ping's interests outside the Anasuria cluster include the Avalon development, also in the central North Sea.
Avalon is expected to be developed as a tieback to an existing platform.
Ping operates and owns 50% of Avalon. Its sole partner, Summit Exploration and Production, is currently marketing its stake.
Tan Sri Syed Zainal Abidin Syed Mohamed Tahir, managing director of DNeX, said Ping's production output could be boosted by rejuvenating existing wells in the Anasuria Cluster.
He said: "It is also an opportune time for us to expand our business in the upstream oil and gas sector, considering the recent climb in Brent crude oil prices to levels above $70 per barrel and the attractive growth prospects of Ping.
"Moreover, as international O&G majors are divesting their upstream assets as part of their global portfolio rebalancing, we are also looking into acquiring additional late cycle producing assets in such target markets as the North Sea, Malaysia and within the region as well.
"Opportunities are aplenty for us to embark on investments or acquisitions of late cycle producing brownfield assets in these regions."
Ping's stake in the Anasuria Cluster was independently valued at $212.7m, based on proven and probable oil reserves of 23.9m barrels and gas reserves of 15.1bcf at June 30 2020.
Recommended for you

New North Sea oilfield Avalon to be developed with FPSO and floating wind combo