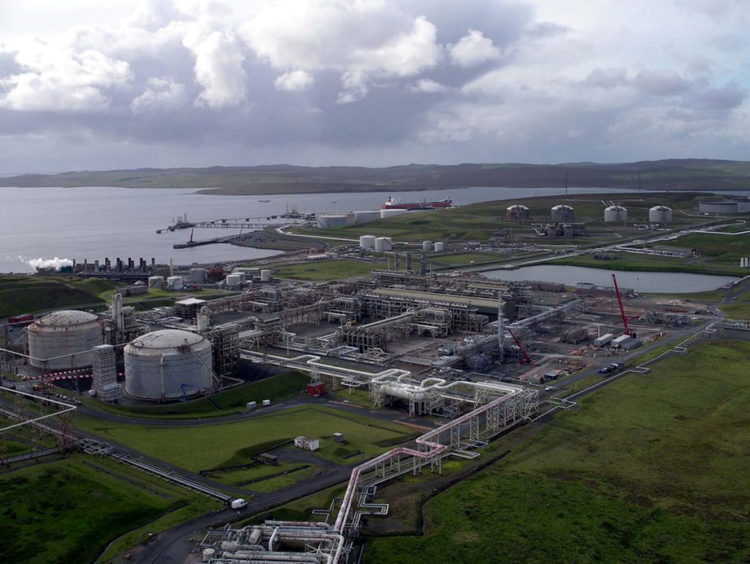 Towage workers at the Sullom Voe oil terminal in Shetland are about to undertake seven weeks of industrial action after pay talks with the local council broke down.
Around 40 workers, employed by Shetland Islands Council and represented by Unite, will kick off an overtime ban on July 5 which the union said will "hugely disrupt" a multi-million pound contract to take oil tankers to shore for processing.
EnQuest, who operates the terminal, declined to comment.
Unite said outright strike action remains on the cards should no progress be made in the coming weeks with the council.
Discontinuous industrial action dates consisting of a ban on contractual overtime have been set for July 5, 12, 19 and 26, and August 2, 9 and 16.
Shetland Islands Council said it was disappointed to have received the notification from Unite that workers would take industrial action and that its view is that negotiations are "ongoing" ahead of another meeting this Friday.
CEO Maggie Sandison said: "We remain committed to welcoming our Towage staff into the Council's standard terms and conditions of employment and resolving this dispute.
"The Towage staff are currently on a package of protected terms & conditions after transferring into the Council and therefore we are unable to award one Council benefit in isolation."
In April, the Sullom Voe towage workers voted 87% in favour of industrial action over a pay dispute and talks in the intervening weeks have ended with "no movement" from the local authority to resolve the dispute according to Unite.
The workers, who transferred to SIC in 2006 from Shetland Towage, are being denied a long-service award for 25 years' service, which is the equivalent on one month's salary like other council workers.
SIC has previously said that the towage workers remain under the terms and conditions of their TUPE transfer, which has its own long-service benefit payment, and that Unite is claiming for benefits of an "entirely separate contract of employment".
Unite industrial officer John Clark said: "Unite has continually been thwarted by the intransigence of the Shetland Islands Council over the long service award.
"The towage workers are asking for equal treatment which for 15 years has been denied to them since their transfer. This situation is completely unacceptable and unjust. Unless the Council accepts liability, then industrial action will commence on the 5 July initially for seven weeks.
"We also have a mandate to take strike action which will be an inevitable course if the Council doesn't see sense. The overtime ban will hugely disrupt oil processing and production having a serious impact on a multi-million pound contract."
Recommended for you

BP unveils plans to fund new gas pipeline at Sullom Voe terminal