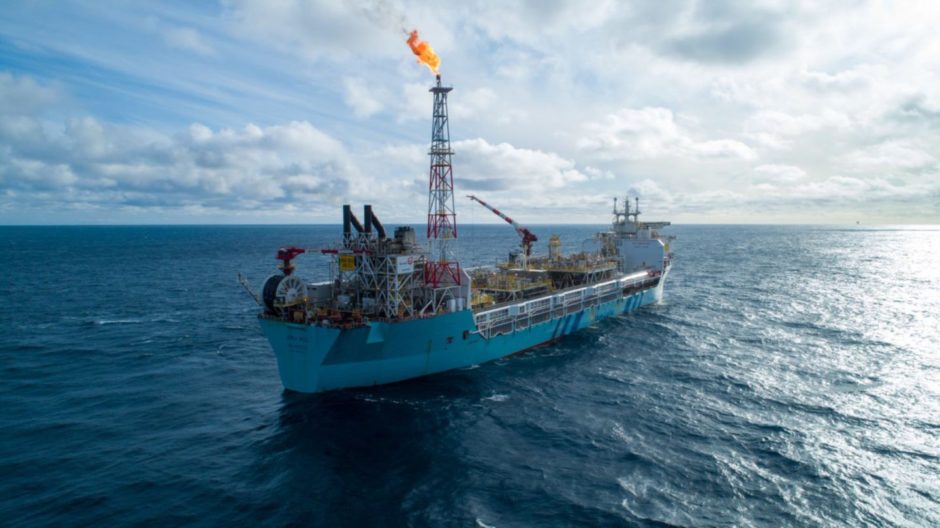 Bosses at Hurricane Energy are "considering all options", including an appeal, after a court refused to sanction the beleaguered North Sea oil firm's restructuring plan.
Hurricane warned that if its proposals weren't implemented, convertible bondholders could accelerate repayments they are owed and hasten the company's liquidation.
In addition, if upcoming votes lead to the removal of its Hurricane's directors, the firm's nominated adviser will likely resign, which could result in its shares being de-listed from the London exchange.
Shares in Hurricane, which until recently laid claim to billions of barrels of black gold west of Shetland, were up 25.64% at 2.72p as of 4:10pm.
The court hearing was held last week and followed non-binding investor votes on the plan on June 11.
It was opposed by 92.34% of voting shareholders, but supported by 100% of bondholders.
Shareholders stood to be almost completely wiped out by the plan, whereas bondholders would have been expected to recoup a large chunk of their investment.
The judge, who had the final say, decided it was too soon to implement a restructuring which would immediately deprive shareholders of all but a fraction of their equity.
He said Hurricane was still making money and that other measures could be taken at a later date, such as a refinancing, to bridge any gap between the firm's cash reserves and the bond repayments.
Hurricane's troubles stem from a huge downgrade to its west of Shetland oil resources last year and underperformance at its flagship Lancaster field, which started up in May 2019.
The company — led by CEO Antony Maris, appointed last year to replace long-standing boss Robert Trice — had been considering drilling new wells to boost Lancaster's performance.
But the company has been hamstrung by the need to repay a £163 million ($230m) convertible bond in July 2022.
In April, the company outlined its restructuring plan, through which bondholders agreed to waive £35m ($50m) of the outstanding amount and extend the maturity date to December 2024.
In exchange, bondholders would take ownership of 95% of Hurricane shares – leaving existing shareholders with a paltry 5%.
If it had gone through, the plan would only have kept the company in business until 2024, when Lancaster would reach its economic limit.
Even this scenario looked optimistic, because the company's current charter of the Aoka Mizu vessel, which serves Lancaster, expires in June 2022 and an extension is yet to be agreed.
Activist investor Crystal Amber, which holds 14.7% of Hurricane shares, called an extraordinary general meeting (EGM) on July 5 in a bid to oust the firm's five non-executive directors.
On the court's decision, Simon Walton, partner at Rosenblatt, acting on behalf of Crystal Amber, said shareholders had secured a victory "against all the odds" and that Hurricane's restructuring proposals were "premature"
Ashley Kelty, oil and gas analyst at investment bank Panmure Gordon, said the situation for Hurricane remained "awful".
Mr Kelty said the current board was unlikely to survive votes at the annual general meeting on Wednesday and EGM next Monday, and that the prospect of the adviser walking away was a worry, as de-listing would make it hard for shareholders to sell their shares.
He added: "The share price has moved up today as the rejection of the restructuring means that shareholders won't be completely wiped out.
"That said, I'm still not sure how they would expect any value to be realised without putting more money into the company.
"It feels like another twist in the wider decline, ahead of finally going bust."
Daniel Slater, analyst at Arden Partners, said: "While today's judgement and any subsequent board changes may initially continue to be met with positive share price performance, it remains a very moot point as to whether a better deal for shareholders than the current proposed restructuring could actually be achieved in practice."
He added: "We could see positive share price performance short term as the potential for a better outcome for shareholders is emphasised, but then negative performance further out if this potential better outcome does not materialise."
Recommended for you

NSTA plan will see North Sea platforms shut early, operators warn