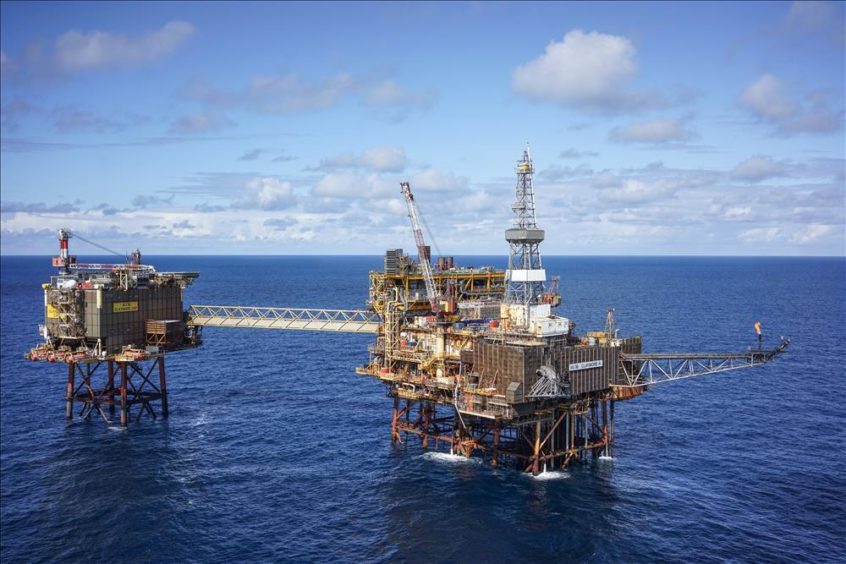 Repsol Sinopec Resources UK took losses of nearly three quarters of a billion dollars during an "extraordinary" and "challenging" 2020.
The pre-tax deficit of $745.4million (£539m) for the year to December 31, 2020 compares to profits of $232.9m (£168m) in 2019 for the Aberdeen-headquartered firm.
CEO José Luis Muñoz said: "Our 2020 financial results reflect the challenging operating environment experienced over the last 16 months, including fluctuations in oil price, the Brexit transition period and Covid-19."
Revenues dropped from $1.3bn (£940m) in 2019 to $801m (£579m) in 2020 as Covid hit production levels and sales.
Repsol Sinopec produced an average of 51,526 barrels of oil equivalent per day for the year, down from 58,688 per day in the prior period.
Costs per barrel remained steady at $28.33, from $28.28 in 2019, while the average monthly number of employees decreased by only four, from 899 to 895.
The operator, a joint venture between Spain's Repsol and China's Sinopec, took impairments on several of its North Sea assets totalling $600.8m (£434.5m) related to cash flow assumptions, decommissioning costs and reserves.
The Claymore field ($293.2m), Ross/Blake fields ($83.3m) and Greater Fulmar Area ($74.9m) accounted for the largest portions of the write-downs.
Mr Muñoz said: "2020 was an extraordinary year. Thanks to the commitment of our workforce, we maintained focus on safe operations and successfully adapted to ever-changing circumstances."
He highlighted that the company had an "industry-leading" response to the pandemic, including early pre-mobilisation testing early in the crisis as well as securing a modified S92 helicopter to take symptomatic workers ashore.
The company has developed a four-phase roadmap to reach net zero by 2050, from operational improvements to plant upgrades, platform electrification efforts and CCS and eventually diversification from oil and gas.
Repsol Sinopec reported emissions of 1.38million tonnes of CO2 from its operations in 2020, down from 1.48million in 2019.
Mr Muñoz added: "In spite of the challenges faced over the last year, we remain focused and are continuing to achieve as a business. We have a strategic roadmap which outlines our key targets and priorities including Business Resilience, Portfolio Progress and Energy Transition.
"We have developed an Emissions Management Plan which provides clear and demonstrable commitment to emissions reduction and pathway to 2050 Net Zero and are evaluating a number of emissions reduction and energy transition opportunities, for which Flotta Oil Terminal is well positioned to take advantage of."
Earlier this month the company said "organisational changes" are taking place at the Flotta terminal in Orkney as energy transition opportunities there are assessed.
Petrofac has put 14 jobs at risk as a result and is in discussions to mitigate the number of redundancies.
Recommended for you

'We are not afraid to go first': Repsol rises to decom challenge