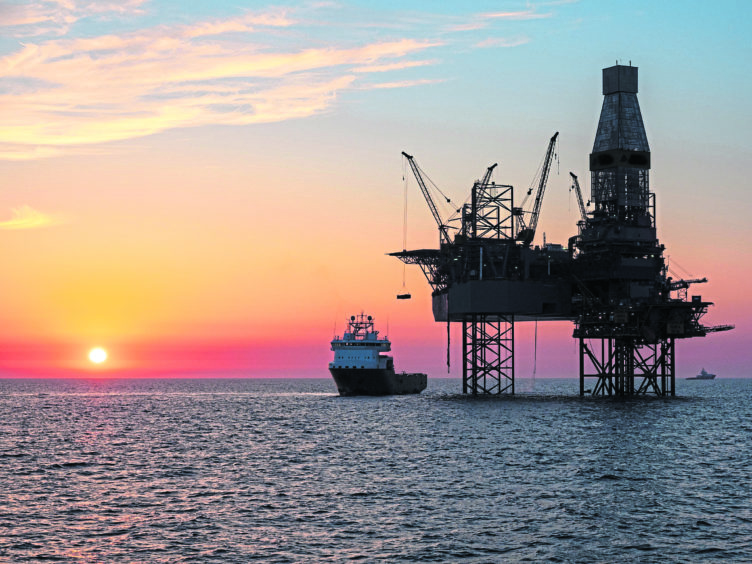 Thousands of North Sea caterers are voting on a pay offer which union bosses have described as an "insult".
Unite said it had advised members to reject the offer of a 1% increase on basic pay from the Catering Offshore Trade Association (COTA).
The consultative ballot, which closes on August 2, covers around 2,750 workers employed by Conntrak, ESS, Entier, Trinity, Aramark, Sodexo and Foss.
COTA said that, in keeping with information on its website, it had offered a 2.25% increase, as well as other benefits.
The association said it was disappointed by Unite – and RMT's – opposition to the proposals and urged employees to accept.
Unite industrial officer Shauna Wright claimed the association had offered 1% on basic pay, which she branded an "insult to all members".
Ms Wright also accused COTA of "reneging on its word" to backdate any pay increases to last year.
In addition, she said workers would have to give up their "enhanced redundancy package" in order to get the additional 1.25% raise, which she said was "disgraceful".
Ms Wright added: "Unite's members have continued to work as critical workers during the Covid pandemic and due to the current climate, they agreed to certain changes in exchange for measures that would mitigate redundancies.
"A consultative ballot has been sent out to all members and we will await the views of our members prior to taking any further steps."
COTA said: "We are pleased to confirm that we have made a pay offer representing an overall increase of 2.25%, alongside enhancements to sick pay, compassionate, bereavement and self-isolation.
"We are disappointed that RMT and Unite have recommended members reject our offer at consultative ballot.
"We encourage all COTA employees to accept the offer so that we can move to apply the offer from the date of signature by all parties."
Recommended for you

The Energy Voice guide to North Sea strike action