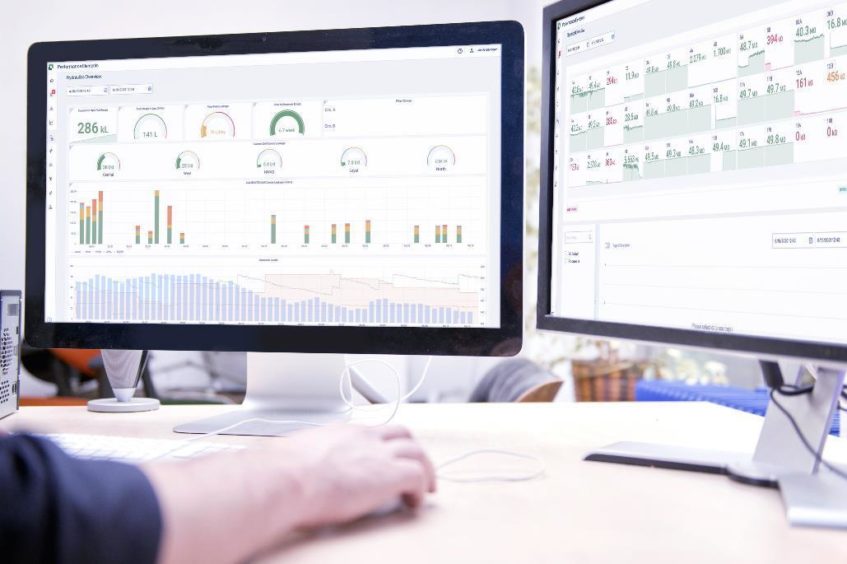 A £513,000 grant from Scottish Enterprise will help Norwegian industrial software company Aize create 10 new jobs in Scotland.
Aize said it would put the cash towards the research and development of an application for monitoring the condition of equipment.
Industry veteran Dick Winchester said he was "pretty horrified" that Scotland's national economic development agency was providing funds for an overseas company's R&D programme.
Aize is headquartered in Oslo and employs 125 people globally, including 55 in Aberdeen.
Its Granite City team mainly focuses on software development, sales and customer management.
Aize's main owner is Aker ASA, a Norwegian holding company with substantial stakes in a range of large firms, including energy service giant Aker Solutions and exploration and production firm Aker BP.
Aker ASA achieved a profit for the year of £394m in 2020, compared to £14.7m in 2019.
Initially launched as ix3, Aize aims to "digitally revolutionise" project execution and operations in heavy-asset industries, particularly within the energy sector.
It plans to "double" the size of the workforce by the end of 2021.
The company said the funds would allow it to create "10 new jobs in Scotland, grow and contribute to new research and development across all industry sectors".
John Murray, senior director and performance elements product owner at Aize, said the firm would look to new markets and new areas of use for its software, including offshore wind.
Mr Murray said: "This funding will definitely contribute to creating a permanent team in the long term."
Asked whether all 10 jobs would be Aberdeen-based, a spokeswoman for Aize said the new recruits would be "employed by Aize UK, but not geographically limited to Aberdeen".
Andy McDonald, head of low carbon transition at Scottish Enterprise, said the agency was focused on supporting companies at every stage of growth and has worked with Aize to support its technology development in north-east Scotland.
Mr McDonald added: "The digital solutions developed by Aize will enable greater scales of efficiency throughout many industries and it is fantastic to learn that the company is looking to growth areas in offshore wind to take advantage of economic opportunities that will support a lower carbon energy future."
Dick Winchester, a member of the Scottish Government's oil and gas and energy transition strategic leadership group, said: "It's a ridiculous state of affairs that we're funding an overseas company's R&D programme because we presumably don't have a company capable of doing the same thing."
A spokeswoman for Scottish Enterprise says the organisation has refreshed its grant system, part of which is now geared toward creating "good green jobs".
She also said the agency's grant approval process was designed to prevent conflicts of interest.
The spokeswoman described Aize as an example of a small and progressive company that has enjoyed good growth and is looking at other markets, including low-carbon.
She added: "For this project, they're looking to develop technology and create high value jobs. The company is still expanding – and expanding in Scotland."