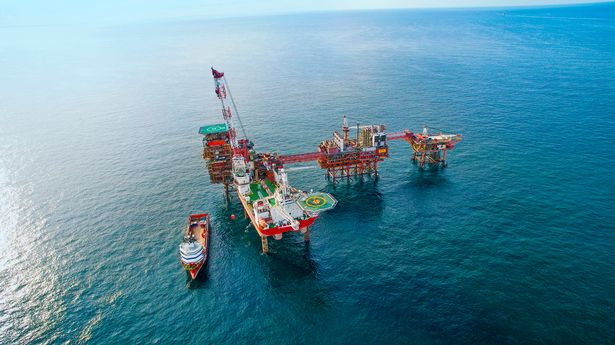 Centrica has removed 16 workers from its Rough platform in the North Sea following a positive Covid case.
The company confirmed that a worker tested positive on board the Rough 47/3B installation on Friday August 6.
As a precaution, an additional 15 colleagues who had been identified as close contacts were taken off the Rough installation by helicopter on the same day.
Centrica said all 15 later tested negative for Covid and there have been no further cases since on board the Rough installation.
The company, which owns British Gas and North Sea operator Spirit Energy, said all colleagues tested negative using lateral flow testing prior to arriving on the platform.
It follows an outbreak last month on the Taqa North Cormorant and on the Shell Shearwater platform at the end of June.
Rough was converted from a depleted gas reservoir into storage site in 1985, when its main function was to keep winter prices from jumping if demand rose, however it lost importance with the influx of LNG imports from other parts of the world.
The remaining gas at the Rough field will continue to be processed until early 2023, Bloomberg reported in March.
Centrica has been in talks with the government on converting the gas storage facility into a hydrogen storage site.
The Rough 47/3B installation lies around 18miles off the coast of Yorkshire in the Southern North Sea.
Recommended for you

Boon for UK as Centrica hits gas storage target at Rough site