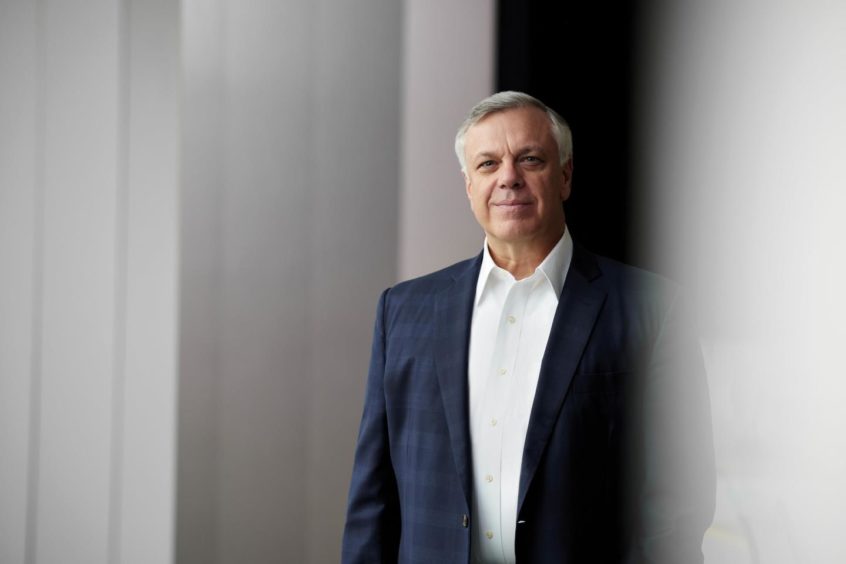 Stronger oil and gas prices brought North Sea operator Neptune Energy back to profits in the first half of 2021.
The company posted pre-tax results of $360m (£259.7m) for the first six months of the year, which compares to losses of $6.5m (£4.6m) during the same period in 2020.
CEO Jim House said: "Our strong financial performance was underpinned by higher commodity prices and supported by robust production and continued tight cost control across the Group."
Neptune pointed to its metric of "underlying operating profit before financial items and tax", which stood at $319.2m (£230.6m), up from $241.9m (£174.7m) in the first half of 2020.
After hedging, the company's realised price of oil averaged $59.40 a barrel in H1, up from $45.90 in the corresponding period.
Neptune expects to deliver "materially higher production" in the second half of the year, Mr House said, driven by the Touat Gas Plant in Algeria reaching full export capacity and the start up of the Duva project in Norway planned for this month.
The company averaged 123,700 barrels of oil equivalent per day (boepd) in the first half of 2021, down from 146,000 boepd in the corresponding period.
Neptune said export constraints at the Bacton onshore receiving terminal in the UK, and a planned shutdown of the Cygnus field from late May to mid-June played a role, as well as shutdowns in Germany and at the Touat project.
However the firm said it is on track for its 2023 target of 185-200,000 boepd as more developments come online.
Full year production guidance is now within the range of 130-135,000 boepd, which it said is still within its initial 130-145,000 boepd range, reflecting extended shutdowns in Norway.
In the UK, the first of the wells required for the Seagull project, tied back to the ETAP hub, is now complete ahead of production in 2022.
Executive chairman Sam Laidlaw said: "As Covid-19 vaccination programmes continue to be rolled out across the world, energy demand in key markets is recovering.
"However, the recovery remains uneven and, with concerns around new variants, we remain vigilant and focused on managing the risks to our people, our operations and our business.
"We see good opportunities for growth from New Energy, particularly with CCS, hydrogen and electrification, and continue to make progress with our projects, which would build on our existing lower carbon position."
Recommended for you

Neptune Energy spuds next Adorf gas well in Germany