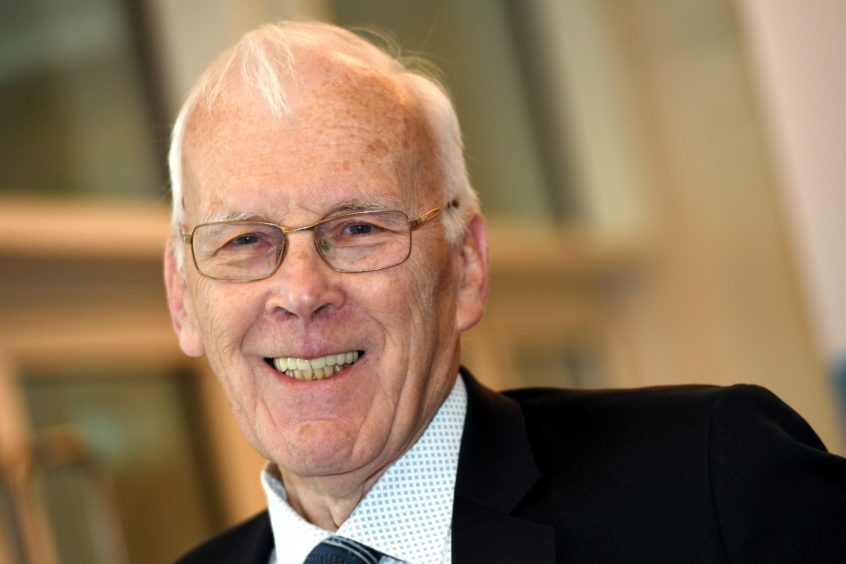 Industry doyen Sir Ian Wood has warned that halting new oil and gas exploration and production projects in the UK would be "absolutely crazy".
Sir Ian said such a move would be harmful to the environment if domestic demand for oil and gas isn't addressed first.
Without doing this, imports from nations with less strict regulations and poorer track records on emissions would have to increase.
He was speaking to BBC Scotland amid a raging debate about whether the UK Government should allow Siccar Point Energy and Shell to develop the Cambo field, west of Shetland.
Environmental groups argue the project would compromise the country's net-zero goals and are calling for Westminster to reject the plans.
There have also been calls for the UK to follow in the footsteps of some other nations and call a halt to future exploration drilling.
Sir Ian said: "If we do that we will damage the environment.
"If we don't have our own oil and gas we'll have to import it because we just don't have any other resources.
"And if we import it we'll have more potent gas and we'll do more damage to the environment – it would be, frankly, absolutely crazy. It would be detrimental, environmentally."
Sir Ian served as chief executive of Wood Group, now Wood plc, from 1967 to 2006 and as chairman until 2012.
He was the author of the Maximising Economic Recovery UK Report and led the start-up of the Oil and Gas Technology Centre, now called the Net Zero Technology Centre.
Sir Ian is chairman of Opportunity North East, established by the private sector to broaden and boost the economy of north-east Scotland.
Recommended for you

Wood Mac: New UK licences need major discovery to 'whet Shell's appetite'