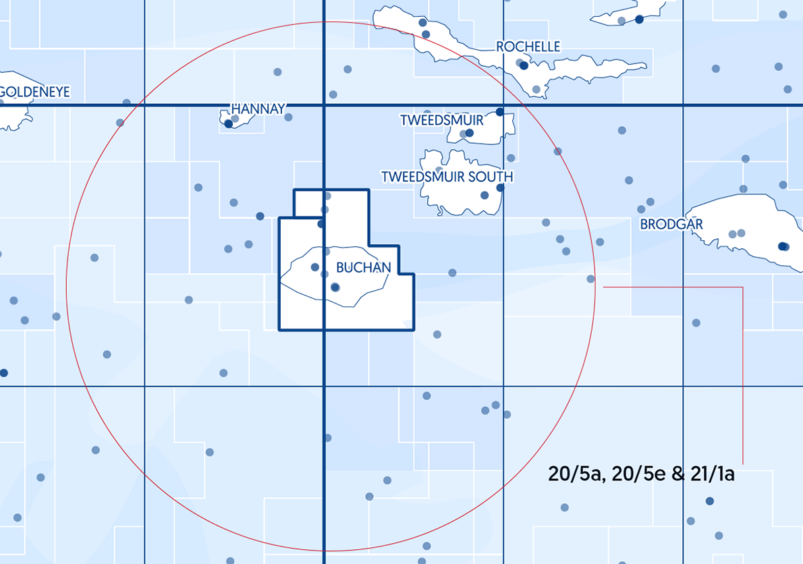 Jersey Oil and Gas is resetting the timeline for its flagship Buchan field, which had been due for an investment decision next year, in order to allow for electrification studies to take place.
The operator said it would "rephrase" it's timeline for FEED entry, a final investment decision and first oil dates to allow for electrification studies to be completed.
Jersey had previously slated an FID for the second half of 2022 for the outer Moray Firth field, with first oil in 2025.
It comes after the company warned in March of a "green premium" for electrification costs which would outweigh any savings to be made from not installing gas turbines on the platform, adding £80m in capital expenditure.
New dates will be announced in "due course".
JOG has also carried out geotechnical and geophysical surveys of the cable route for power from shore, which was completed on August 14, with analysis ongoing.
The company said it has had "multi-party conversations on the topic of electrification" with the UK's Oil and Gas Authority, oil and gas industry parties and potential third-party funding providers (infrastructure funding businesses).
CEO Andrew Benitz said: "Our GBA Development represents a major opportunity in the UK Central North Sea to extract locally sourced hydrocarbons profitably and at low-cost, with basin-leading low carbon emissions.
"The UK will continue to require responsibly produced hydrocarbons to support its planned energy transition for some time to come.  We are determined to play as responsible a role in this as possible recognising that industry underinvestment risks driving prices higher, thereby making energy less affordable for consumers."
Recommended for you

'Pivotal' work on Western Isles FPSO is happy landing for Apollo