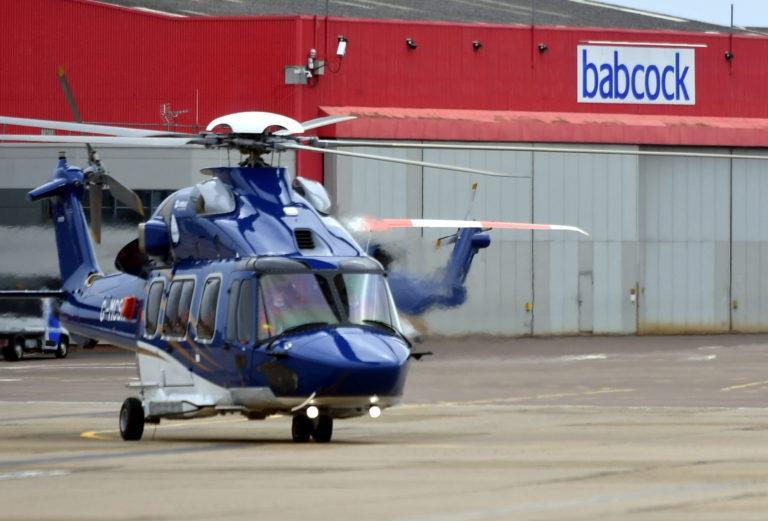 Babcock International has announced the completion of the sale of its oil and gas aviation business to CHC Helicopters.
The deal, for £10million, covers the Aberdeen-headquartered business, which also operates in Denmark and Australia.
Babcock said the divestment is part of a targeted disposal programme which aims to generate proceeds of at least £400million.
The oil and gas helicopter business employs more than 500 people and operates around 30 aircraft across its three locations.
The deal hit a roadblock earlier this year when the Competition and Markets Authority (CMA) issued an initial enforcement order, halting progress while it decided whether to launch an investigation into the merger.
CHC said the Babcock business will be held "separately and operate independently" while it seeks approval from competition authorities in the UK and Australia.
The CMA process is still ongoing and the watchdog has the option to review the merger after it completes.
David Balevic, chief executive of CHC, said: "This acquisition is a great success, opening new and broader opportunities for CHC both in existing markets like Australia and the North Sea, and in new areas.
"It further cements CHC's position as one of the world's leading providers of helicopter transportation to oil and gas, Search and Rescue and renewables customers.
"Enabling CHC to better serve the changing needs of both our new and existing customers, this acquisition illustrates our strategy to build on our strengths and positions us for growth.  I am excited by the opportunity to bring together these two great aviation organisations. The acquisition, once implemented, will strengthen CHC's ability to deliver outstanding levels of service and safety, and expand our global customer offering."
In its latest set of accounts, CHC Scotia, its Aberdeen-headquartered helicopter business had 297 employees as of April 30, 2020.
Announcing the takeover deal in March, both Babcock and CHC said more details would be disclosed, including implications for the workforce, once the deal in complete.
One analyst said it is "likely" some consolidation could take place in order to run contracts more efficiently.
Babcock CEO David Lockwood said: "This disposal is part of our plan to streamline and focus the group on our key markets. Divesting at least £400 million of businesses will enable us to reduce complexity and increase our focus as we return Babcock to strength.
"The oil and gas aviation business has found a new home and we wish them all the best for the future."
Recommended for you

Job cuts at North Sea helicopter firm amid 'tough economic climate'