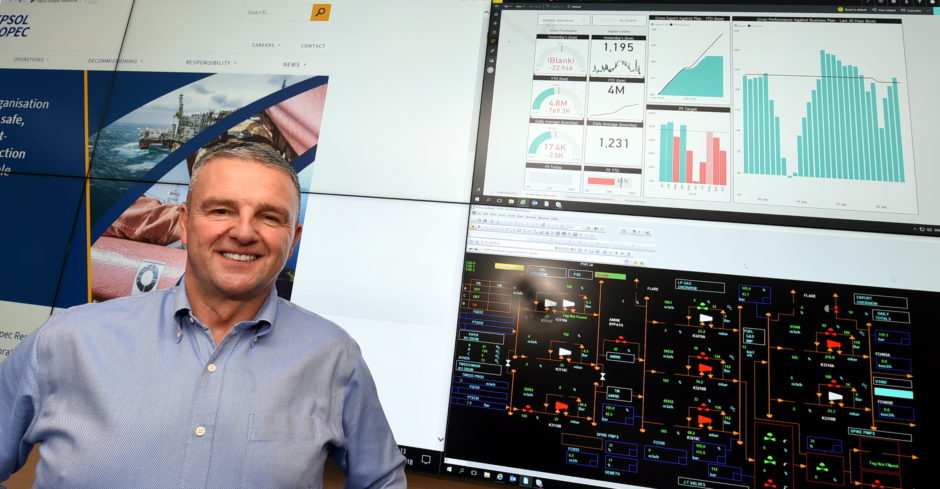 Tributes are being paid to Ithaca Energy CEO Bill Dunnett who has passed away aged 59.
He died earlier this week at his home with his family, Ithaca Energy said in a statement. It's understood he had been battling a long illness.
Executive chairman Gilad Myerson, who has been acting as interim CEO since April, said:  "Everyone at Ithaca is deeply saddened by Bill's death as he was not only Ithaca's much-loved CEO, but also a very well-known and respected member of Aberdeen's oil and gas community.
"Our deepest sympathies and thoughts are with Bill's family at this sad time."
Bill Dunnett
Mr Dunnett was a chartered engineer with 35 years' experience in the oil and gas industry.
He became chief executive of Ithaca Energy last year, after spending five years as CEO of Repsol Sinopec Resources UK.
During his time at RSRUK he was credited with overseeing a large-scale transformation of the business, including bringing it back to profitability after a major downturn, and driving start-up of the £2billion Montrose redevelopment project in 2017.
Repsol Sinopec CEO, José Luis Muñoz,  said Mr Dunnett was a "valued and respected colleague".
"He was instrumental in the successful transformation of the company, leading through a difficult period and steering the company to a significantly improved position.
"The thoughts and condolences of our shareholders and everyone at Repsol Sinopec are with Bill's family, friends and loved ones at this sad time."
Mr Dunnett also held various positions at Petrofac, Halliburton, Mobil North Sea and Shell during his time in the industry.
Outside of oil and gas, he was the owner of the Fasque and Morphie Estates and had been taking innovative approaches to forestry.
Oil and Gas Authority's (OGA)
Mr Dunnett's career also saw him act as chair of the Oil and Gas Authority's (OGA) MER UK Technology Leadership Board.
OGA chief executive Andy Samuel paid tribute to the industry leader.
He said: "We at the OGA are shocked and deeply saddened to hear about Bill's death and we offer our heart-felt condolences to his family, friends and colleagues at this painful time.
"Bill earned a reputation for being a highly effective industry leader who drove significant improvements at the companies he managed. His outstanding work to transform Repsol Sinopec is rightly admired and he continued in a similar vein at Ithaca Energy.
"Bill also contributed strongly across the wider UK oil and gas sector, including through his chairing of the MER UK Technology Leadership Board. He was also a huge supporter and generous contributor to a number of charities.
"Above all else we remember Bill for his great energy and fun. He lived life to the full and brought a positive spark to all his interactions. He is very badly missed."
Oil and Gas UK and Oil and Gas Technology Centre (now the NZTC)
Mr Dunnett also served as a board member of both industry body Oil and Gas UK and The Oil and Gas Technology Centre (now the NZTC).
Deirdre Michie, chief executive of OGUK, said: "Bill was a great champion and leader of our industry, including serving as a board member for OGUK.
"We are all so sorry to hear about his sad and untimely passing and our thoughts are with his family, friends and colleagues at this most difficult of times."
Recommended for you

'We need more projects like Rosebank': Industry reacts to oil field approval