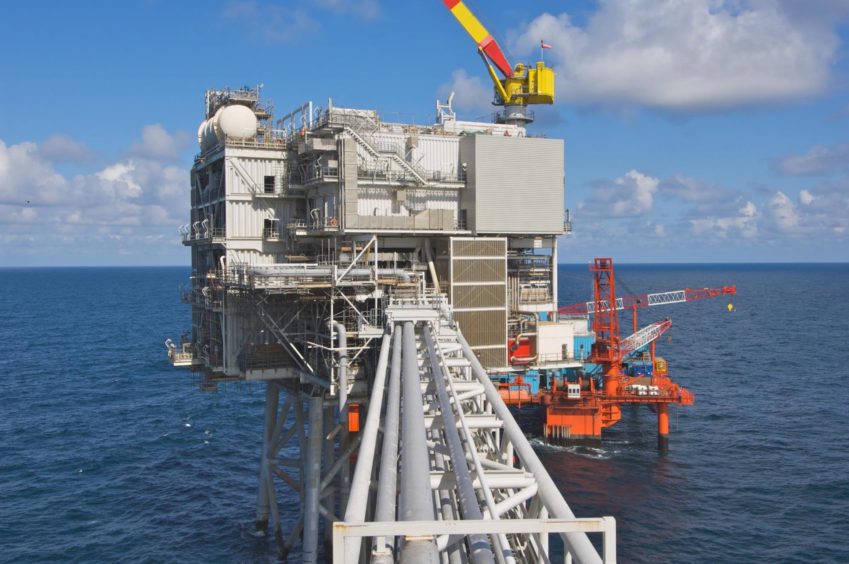 More than a dozen people have been flown off a North Sea platform after a confirmed outbreak of Covid-19 on board.
A mixture of positive cases and close contacts have been removed from Harbour Energy's Britannia installation, about 130 miles east of Aberdeen.
In total, 15 workers were evacuated.
It is not known how many of those flown home had tested positive for the virus, and how many were taken off as a precaution.
Harbour Energy declined to comment.
Formed as the result of a merger between Chrysaor and Premier Oil, Harbour Energy is the UK's largest oil and gas producer.
It took over operatorship of Britannia in October 2019 after closing the purchase of ConocoPhillips' assets in the region, in a deal worth £2 billion.
The outbreak on the installation comes after reports that Shell is considering making Covid-19 vaccines a requirement for offshore workers.
The oil and gas giant had to contend with dozens of cases on its Shearwater production hub in the UK North Sea earlier in July – nearly 120 workers were linked to the incident.
But union bosses have advised operators against implementing a 'jab or job' policy in the North Sea, warning it could open the door for legal action.
As it stands, there are a very limited number of sectors where UK employers can mandate vaccinations for workers.