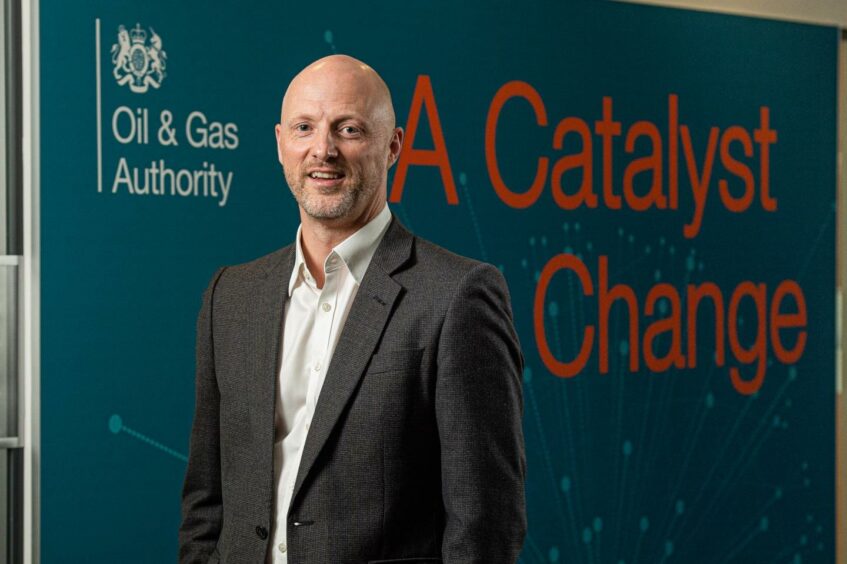 The UK's offshore oil and gas industry could come to an end within a decade on the current reserves/production trajectory, according to data recently published by regulator, the Oil and gas Authority.
Shocking to dyed-in-the-wool oilies in Aberdeen especially, this headline prediction does not take into account the opportunities to boost reserves, and bring on new projects like the controversial Cambo field, so stretching the UKCS industry out a further 20 years or so.
Shocking too because such a precipitous demise would threaten any attempt at a structured transition of the UK from a high to a low carbon energy-based economy.
However, at the OGA, across the oil and gas industry and within the still immature offshore wind sector, which is the UK's low carbon power generation front runner, everyone is working to a longer time-frame to enable a less traumatic transition than recent scary headlines have warned about.
But, having since March 2016 been pushed to maximise production under the MER initiative, the oil and gas industry has found itself faced with a different, tougher set of rules under the very different North Sea Transition Deal signed in March this year.
On the same learning journey is the OGA itself; having been established just a year before MER and which is now tasked to deliver on the terms of the transition deal.
MER UK: 'Late life now looks very different'
The person in the hottest delivery seat at the OGA is Scott Robertson, who has been with the regulator from its start and who became operations director early last year following the retirement of Gunther Newcombe, though this operations brief is markedly different.
"I'm here because I feel I'm in the right place to make a positive impact in that transition," says Robertson. "This is a greater challenge than MER ever was. But the OGA leadership including me are well up for it."
Since the North Sea Transition Deal was sealed, Robertson says he is already witnessing changes for the better on the UKCS, including that some mature oil and gas fields will cease production earlier than under MER.
Robertson: "We are now having conversations where some assets will not produce for as long as had been planned, not just because of emissions and the cost of carbon, but the cost of mitigations needed to get such assets to an acceptable place.
"I think that's a good thing. What this also does is change the decommissioning picture and dynamic, which like everything else, is complex."
So, does this mean the assets transfer market will also change; with possible deals broadly viable under MER rendered non-viable by the  transition deal?
"I am quite sure there are investment houses now factoring this in and the whole dynamic around M&A will also change because late life now looks very different to what it has been," comes the response.
Guardian of the deal
Another aspect of the industry that has to change under the transition deal is compliance.
"This whole process of transition itself makes it even more important that operator compliance is as good as it possibly can be," says Robertson.
"We're not all perfect. Everyone slips-up now and then and, by the same token, companies too, even the best."
He says that compliance is not just about the failings of individual companies. He argues that there is a collective responsibility to deliver.
"I worry that some (smaller companies) see that as the role of the super-majors while others carry on as usual. Everyone needs to read the North Sea Transition Deal and understand what the industry is committed to.
"I'm very concerned at some of the conversations I've been having where it would appear people had not studied it and what it says about zero routine flaring and low-carbon power and ensuring that the OGA's stewardship expectations are met.
"No company should be waiting around for other companies to solve the problems.
"We're looking at compliance more closely than ever. Yes because of Net Zero; but also because of the OGA's own evolution.
"I feel as though we're the guardian of the deal. We're the ones tasked with overseeing its delivery.
"It doesn't matter whether you're a small, medium or large operator, we expect you to understand that deal and to uphold the commitments the industry signed up to.
"This is a dialogue I'm having almost daily. It is clear that some companies do not understand what the North Sea Transition Deal says.
Reduction of flaring and fugitive emissions, with carbon dioxide receiving the greatest attention thus far but with growing attention to methane are examples.
Without stealing thunder from Elaine Maslin's article on methane,  here on the UKCS we have a situation that concerns Robertson greatly.
Whilst it is extensively tracked and measured globally by satellite, UKCS "on the ground" assessments are apparently poor.
Robertson reports that an action plan is being drawn up and the OGA appears determined that producers get their act together over a problem that's been around for years and poorly addressed.
However, the situation is improving.
"The use of various technologies including drones, cameras and Lidar for assessing the methane situation is on the increase," he says.
"I'm reassured that, in some of the field development plans now received at the OGA, ways of reducing sources of fugitive emissions like methane are being addressed."
There is apparently a growing realisation that if companies don't get serious about methane, licences to operate may be curtailed.
Two further especially hot areas of attention by the OGA are carbon capture and electrification.
"I must spend about 50% of my working week talking about carbon capture and storage or electrification and that's great," says Robertson.
"There are people in my team of 47 now working almost full-time on CCUS licences as they go through the first stage of the licensing process.
"Also we're getting more and more interest and notifications of companies wanting carbon capture and storage licences."
As for electrification of offshore production infrastructure, it has become one stop short of being legislative. Plugging in may boil down to a licence to operate.
It may mean that, of the remaining value that an operator has in a field for the next 15 years, it might in reality be a lot less. And the price of extracting that remaining value is electrification.
"So accept it and get the projects done is the OGA's position," says Robertson.
"We face a lot of challenges. But we accept those challenges and get on with it. Not a week goes by when I don't go home and think 'yeah, we did that!'
"For example, my team has just received confirmation of an initiative that will have an impact on flaring reduction and therefore curbing CO2 emissions. It's the sort of thing that makes us proud.
"This year to date, we have helped the industry avoid 980,000 tonnes of lifetime CO2 emissions!"
Of course, there are those who would have the North Sea shut down tomorrow. So can Robertson articulate the case for continuing with domestic oil and gas production as a critical strategic driver in the UK's contribution to fighting global climate change?
The response is clear: "I'm worried about climate change; I want to leave a legacy that positive for my daughter and two, like so many other people.
"The Basin (North Sea) UKCS could still be capable of producing several decades from now. Therefore, whilst the UK continues to need oil and gas during the transition, a case for local supplies based on the economy, jobs, security of supply and emissions footprint can be made."
Fields like Glengorm, a gas-condensate discovery of two years ago, offer the potential of providing an important transition fuel. Similarly, headline grabbing Cambo (in the field development plan starting gate) and the Rosebank project (also West of Shetland) based on discoveries made long ago hold similar domestic energy extraction attractions.
Robertson adds: "The government reviewed licensing a couple of years ago and we're working with them on the Climate Compatibility Check Point. We support that because it allows us to check that the case for oil and gas in a transition is still valid in the UK. It's a good thing."
So the North Sea has producing, proven and probable reserves that can be eked out for several decades, so why not at least ban all future exploration for new resources?
"We're driven by government policy so the OGA cannot make unilateral decisions", he said.
"There are various views and perspectives out there where one hears that continued exploration would allow the Basin to improve its portfolio with significant high quality gas discoveries to replace something of smaller scale, less economic and not as clean to develop."
To remind, the transition deal between the North Sea industry and government sets early reductions in offshore production emissions of 10% by 2025; 25% by 2027; and 50% by 2030, against a 2018 baseline, to meet the sector's aim of creating a net zero basin by 2050.
Simply to crash-stop the North Sea and miraculously substitute the next energy era is not possible.
The brutal reality is that oil and gas have a very important role to play as the current gas supplies crisis shows all too clearly.
Recommended for you

NSTA CCS boss talks about making the Track process 'sustainable'