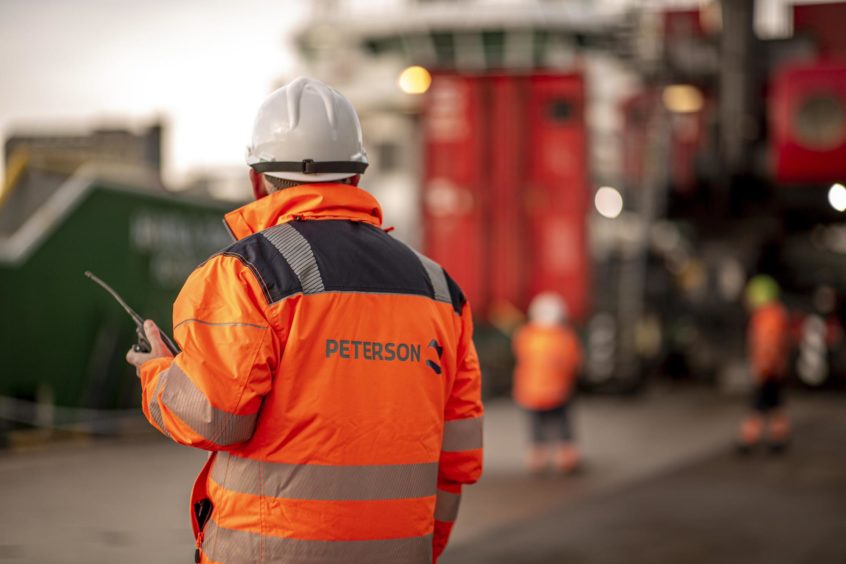 Logistics firm Peterson has said it is "encouraged" with activity picking up and the business eyeing a return to profits in 2021.
Peterson has published its accounts for the year to December 31 2020, with losses of £1.3million on a pre-tax basis compared to 2019's £207,000 profits, while revenues dipped from £256m to £199m.
However, chief financial officer John Bain said the business is "firmly into profit" as of August this year, emerging from the Covid-19 downturn.
The logistics company said it is positioned to deliver "improved financial performance" in 2021 as it responds to increasing demand.
Peterson has been expanding and investing in markets including the Middle East, Trinidad and Tobago, Guyana and Australia during 2020, all markets which are increasing in importance to the business.
However the North Sea remains its heartland, accounting for around 80% of revenues.
Mr Bain said: "I think we're modestly encouraged. We are seeing more activity, more tonnage coming across the quaysides and it has been good to see that. That's been right across the North Sea."
The financial year also marked the centenary of operations for its Netherlands-based owner, Royal Peterson and Control Union, with that private ownership and strong balance sheet playing into the logistics subsidiary's hands.
Peterson Energy Logistics employs around around 500 people in Aberdeen as part of a global headcount of 900 following a recent restructuring.
The focus for the UK and internationally is efficient operations for clients through its Lighthouse digital technologies brand.
Mr Bain said: "What we've done all the way through is invested in technology because the oil and gas world doesn't have great transparency over the supply chain.
"Our collaboration and sharing tools are the big items we sell, and that's all funded through our Lighthouse suite of digital applications which gives our clients end to end visibility of their cargo, allows them to plan far better.
"That's what's bringing us our good fortune and helping us scale internationally."
Chief executive Erwin A Kooji added: "The business was already undertaking a restructuring exercise to become a leaner, focused and more responsive organisation when the pandemic hit hardest.
"Despite bearing the full cost of restructuring and having only a short period to benefit from a lower cost base, we were able to absorb what we see as a temporary reduction in demand for services while continuing to improve our underlying financial performance."
As well as returning to profits in 2021, the business will now be taking steps to tackle emissions the near-term,  aiming to go carbon neutral by 2022 and net zero by 2025.
Mr Bain added: "A big thing, certainly for my kids, is we're heading towards becoming a carbon neutral business.
"Honestly, if I don't get a hydrogen car the next time I'm going to be in trouble."