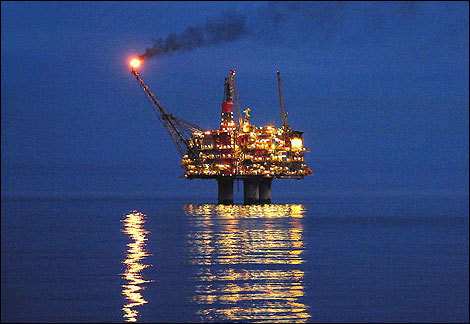 The Oil and Gas Authority (OGA) says the UK upstream oil and gas industry "must go much further and faster" in its drive to cut emissions.
The industry regulator published its inaugural Emissions Monitoring Report today, as it looks to drive continued reductions in industry emissions in support of the UK's target of reaching net zero by 2050.
These efforts also form a central component of the government's North Sea Transition Deal (NSTD), which commits industry to emissions reductions from offshore production of 10% by 2025; 25% by 2027; and 50% by 2030, against a 2018 baseline, before reaching net zero by the middle of the century.
The OGA's report finds that overall UK upstream greenhouse gas (GHG) emissions fell by 11% between 2018-20, from 19 million tonnes CO2e to 16.9 million tonnes, though there was a marginal 1% rise in emissions during 2019.
The OGA says reductions have been achieved as a result of abatement initiatives, a decrease in offshore activity and the permanent shutdown of several high-emitting assets.
Methane emissions also fell by 20% between 2019-20, putting the sector's methane intensity – the amount of methane emitted per unit of natural gas exported – at 0.23%.
Two-thirds of offshore installations decreased their emissions between 2019-20, by 36% on average, while offshore flare volumes also fell by 23% over the same period.
However, the report indicates the sector faces "a major challenge" if it is to meet and exceed its 2030 goal of halving emissions.
Achieving this target "still requires urgent and drastic industry change" the regulator says, and it makes clear that interim targets set for 2025 and 2027 as part of the NSTD "is the absolute minimum that the industry must achieve."
It also highlights that 2020 was "an unusual year" given the effects of low commodity prices and COVID-19, and continued reductions will require ongoing effort.
The report states: "The sector must ensure recent reductions are sustained, and that OGA Strategy and associated guidance are implemented to ensure further and faster efforts to decarbonise in the 2020s and beyond. This is essential for the UK to realise the benefits of early abatement, and for industry if it is to maintain its social licence to operate."
Over 70% of industry emissions come from burning gas or diesel for fuel. Platform electrification using lower-carbon sources of electricity therefore offers a prime target for abatement efforts, although the OGA also points to other necessary steps such as further reductions in flaring and venting, retrofitting platforms with more energy efficient equipment, CCS projects, integration with hydrogen, and more efficient operations.
The OGA's recently revised Strategy includes new net-zero stewardship expectations, alongside updated guidance on flaring and venting and field development.
It says that its efforts to date have avoided the production of 993,000 tonnes of lifetime CO2e, or the equivalent of taking more than 500,000 cars off the road for a year.
OGA chief executive Dr Andy Samuel commented: "Effective monitoring and benchmarking of emissions, along with our proactive stewardship, is ensuring the sector plays its full part in the energy transition.
"Our report makes clear that, despite positive early signs, a laser focus on further emissions reductions is required. Falling short isn't an option if the sector wants to retain its social licence to operate."
Commenting on the release of the report, Mike Tholen, sustainability director at industry body OGUK, said:
"We are pleased the OGA has highlighted the major progress industry has made on reducing its greenhouse gas emissions in the last three years.
"However, this is just the beginning. The UK's changing offshore oil and gas industry is committed to cutting our own emissions in half within this decade, by 90% by 2040 and becoming carbon neutral by 2050.
"Our members, who have already diversified into renewables like wind and tidal, will be accelerating these, plus other crucial low carbon technologies like hydrogen and carbon capture, which will also enable the UK's other energy-intense industries to cut their emissions.
"It will not be easy, but we have the global energy expertise, the commitment and an ambitious blueprint in the shape of the North Sea Transition Deal to keep the UK functioning whilst hitting its climate goal of net zero emissions by 2050."
Recommended for you

Emissions challenge is a big opportunity for the UK and its energy communities