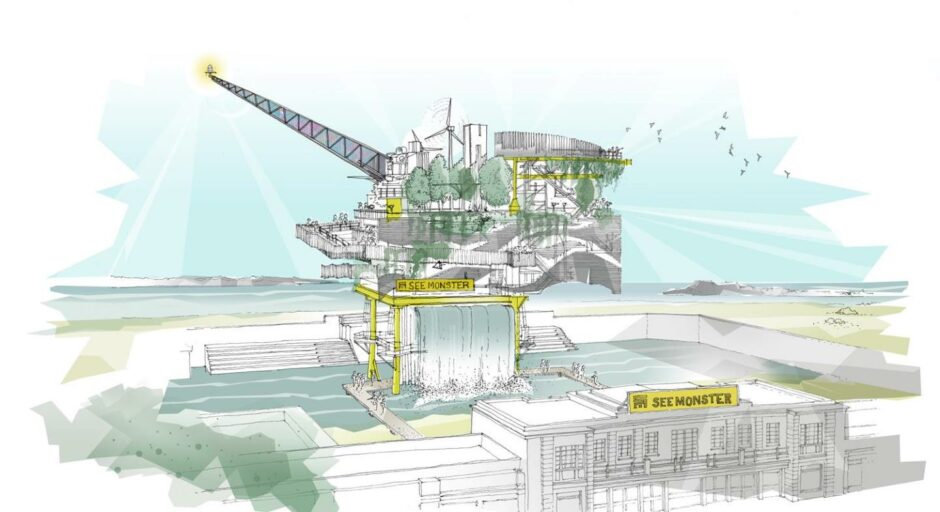 A decommissioned North Sea platform will be given new life as part of the 'SEE MONSTER' art installation in Weston-super-Mare next summer.
The "regenerated" topsides platform will be installed at the Tropicana, the town's former 1930s lido, as part of the nationwide 'Unboxed: Creativity in the UK' project.
'SEE MONSTER' is one of 10 creative projects that will run from March to October 2022, informed by science, technology, engineering, the arts and mathematics, in what is described as a "once-in-a-lifetime celebration of creativity."
The designers say that the public, free-to-access installation will "draw on Weston-super-Mare's unique locality" and "shine a light on the resilience of our coast, creating opportunities and generating new possibilities for the life of this retired structure."
Onboard, the platform will use renewable energy "in celebration of the Great British Weather and British eccentricity." A Garden Lab area will also showcase a range of new renewable technologies as part of an "overgrown garden."
"It will explore the concept of inherited structures, be those physical, social, or environmental. What do we do with the structures we inherit? How do they play a part in our lives, and what actions can they inspire both individually and universally? With landscapes weaved throughout the structure that work to amplify SEE MONSTER's message, the project poses a question of how pre-existing ideas can be challenged and changed through creativity," the designers note.
A broadcast space outside the installation will be used to create music, radio, podcasts, talks and more, with the aim of providing a platform to inspire people around the UK and around the world.
The project is the vision of the NEWSUBSTANCE Collective, led by Leeds-based creative studio NEWSUBSTANCE in collaboration with Dose of Society, REDHOUSE, Rocket Women, Empowering Women with Tech, Ivan Black kinetic sculptor and representatives from The British Antarctic Survey, and is supported by North Somerset Council.
The next rig thing
SEE MONSTER is the latest in a spate of proposed artistic and commercial ventures involving oil and gas assets.
Last week Saudi Arabia unveiled plans for a project dubbed "The Rig", a 150,000 square-metre theme park based on an oil and gas platform.
PIF Announces "THE RIG." Project.https://t.co/GtOTRgpki9#SPAGOV pic.twitter.com/eVuA9VQH47

— SPAENG (@Spa_Eng) October 16, 2021
Backed by the nation's sovereign wealth fund – Public Investment Fund (PIF)- The Rig would feature "a number of touristic attractions, including three hotels, world-class restaurants, helipads, and a range of adventurous activities, including extreme sports."
In Aberdeen, a disused jack-up rig also formed the basis for alternative vision for Rubislaw Quarry.
George Simpson, from Oldmeldrum, proposed the creation of a visitor attraction at the site, incorporating a museum, underwater restaurants and diving bell trips, in celebration of the north-east's granite heritage, as well as its relationship with the oil and gas industry.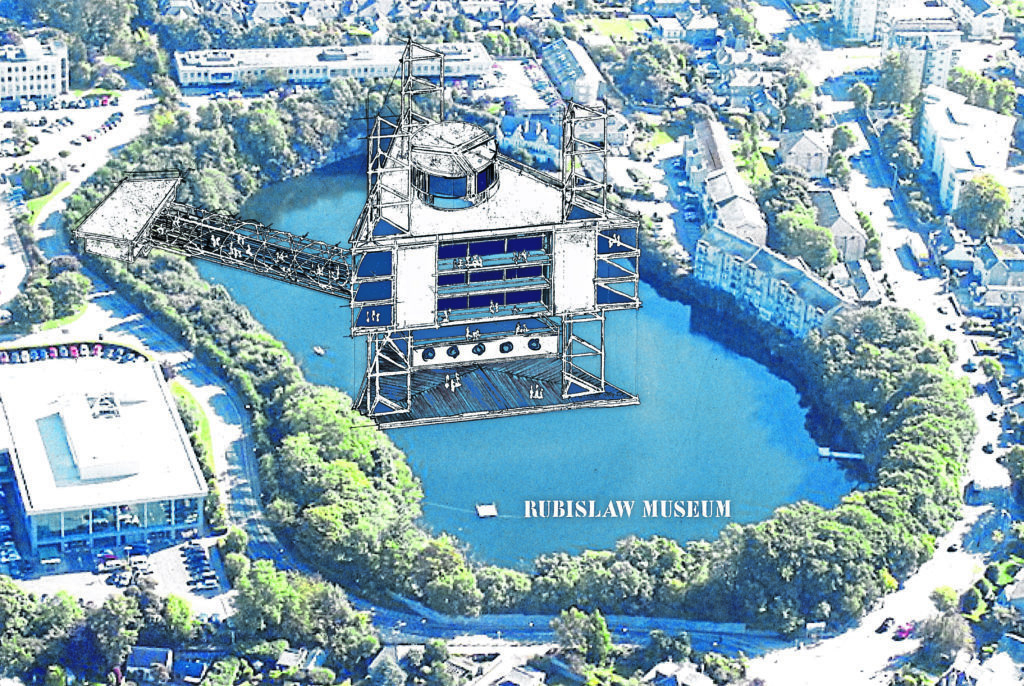 And in 2020, industry stalwart Bill Skidmore said a rig, such as Shell's recently decommissioned Brent Alpha, could form the basis of a "unique" site for Europe's oil capital as part of the new harbour expansion.