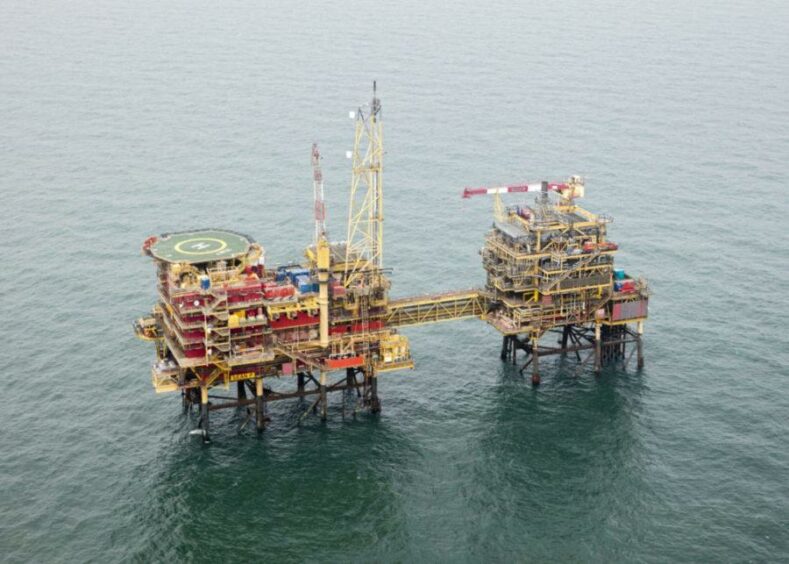 Netherlands-headquartered independent ONE-Dyas has submitted plans to decommission three platforms at the Sean area in the North Sea.
Located in Block 49/25a, the Sean area covers three fields – East Sean, North Sean and South Sean – and lies in the southern sector of the North Sea, about 68 miles north-east of Lowestoft. The field was discovered in 1969, followed by East Sean in 1983. Development at the field began in 1984 and first gas was produced in 1986.
ONE-Dyas currently holds 50% operated interest in the field, with joint venture partner SSE E&P UK holding the remaining 50%.
Lying in around 30m of water, the field comprises the Sean Papa (PP) gas production platform, the bridge-linked Sean Papa wellhead platform (PD) and the Sean Romeo (RD) wellhead platform. The former asset is normally manned, while the latter is not permanently attended.
The three topsides will be removed via heavy-lift vessel (HLV) and transported to shore for dismantling and recycling. Weights range from 2,216 tonnes in the case of RD, to 6,018 tonnes for PP, as well as the 180-tonne bridge link.
The three sets of jackets will be cut internally 3m below seabed using an abrasive water jet, lift points installed and will also be lifted via HLV and returned to shore for deconstruction and recycling.
Two pipelines will be remediated and decommissioned in situ, while an umbilical and a power cable will both be removed.
According to the submission, Sean PD currently has 10 well slots, eight of which are producing, while Sean RD has six wells slots, two of which producing. Sean East was developed via two extended reach wells (ERWs), one each from PD and RD.
A Cessation of Production (CoP) application has already been submitted to the Oil and Gas Authority (OGA), which has confirmed there are no objections permanent production halt.
All decommissioning activities will be managed by ONE-Dyas in the Netherlands. According to the submitted plans, the estimated COP date will fall between Q4 2024 and Q1 2025.
Well decommissioning preparation could begin in Q1 2024, while topsides removal is likely slated for mid-2026.
The Sean field was Oranje-Nassau Energie's (ONE) inaugural UK North Sea asset, with interests acquired from Shell and Esso Exploration and Production UK, which each held 25%, in June 2015. ONE-Dyas was later formed in a 2018 merger of producers ONE and Dyas.
According to its website, ONE-Dyas had been investigating the potential for "Energy Transition opportunities to re-use the Sean reservoir (storage) and facilities" while in parallel preparing a draft Decommissioning Programme for removal.
Recommended for you

Oil majors near concept-select for electrifying North Sea platforms