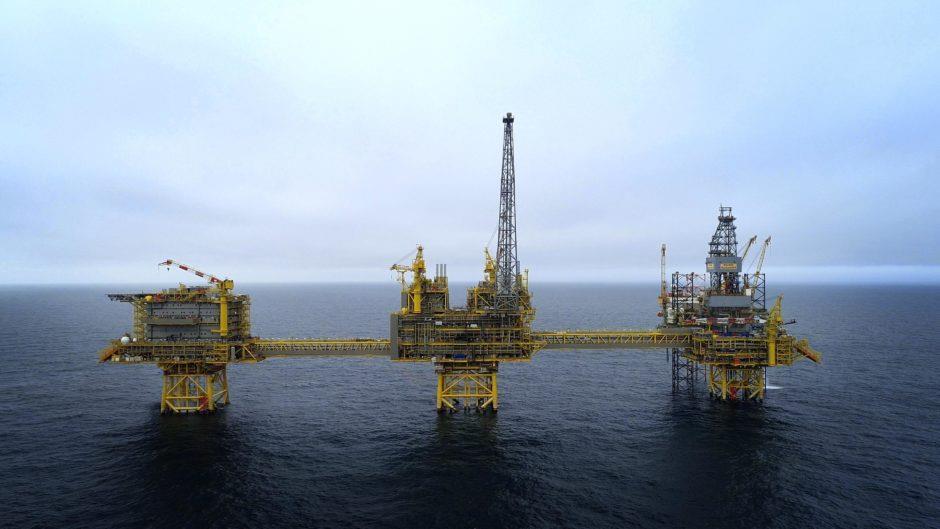 TotalEnergies (LON: TTE) chief executive Patrick Pouyanne has called for an "industry wide solution" to slashing North Sea emissions.
The head of the French supermajor says the oil and gas sector will maintain its "licence to operate" if it is more "proactive" in decarbonising operations.
But he warned it can't be done "company by company", and that a collective approach is needed to address the issue.
Scrutiny of the oil and gas industry and its environmental footprint is increasing as climate change concerns climb up the agenda.
Some want the UK to go the way of Denmark and call time on future exploration, with the end goal of becoming fossil fuel free.
It means operators are having to get smart to find ways of producing oil and gas while keeping emissions to a minimum.
Mr Pouyanne said: "We have a strong footprint in the North Sea and the oil and gas industry here will maintain its licence to operate by being much more proactive on decarbonising its operations. We are mobilising our engineers and technicians to find ideas; there are plenty but it's a question of priorities.
"One of them will be to electrify. Our Norwegian friends, because they have a lot of hydro, have begun to invest in it and that could be a route. Part of the offshore wind capacity developed in the coming years will also be used to feed power to offshore platforms."
He added: "All the infrastructure needed to facilitate this, subsea cables and the like, is expensive. The solution will not be company by company, it needs to be an industry wide solution so if we want to be serious about it. It's important we get round the table to see what the best scheme is to make these networks."
TotalEnergies, formerly Total, opted last year to adopt an ambition to become a net zero emissions business by 2050.
That was followed by a rebrand earlier this year, designed to formally cement its goals into its strategy.
As part of its efforts to slash emissions, the Paris-headquartered company has committed to powering all its refineries worldwide using green energy from 2025.
Mr Pouyanne underlined that the firm's offshore wind goals are "not just for others, it's also for us".
In the North Sea, TotalEnergies is prioritising bringing down the emissions of its assets that still have a good few yeas left to run.
Regulators are currently considering an offshore leasing round for wind projects that would be used to power oil and gas assets.
Mr Pouyanne added: "For us, I would say Central Graben, with Elgin-Franklin and Culzean, probably have a longer future in terms of reserves. My priority is to decarbonise fields that have a longer life in front of them.
"Alwyn has been our longest array in the region but it has a declining production so we might not necessarily make the effort there, but we will do for those assets with longer life reserves."
Mr Pouyanne was in Aberdeen earlier this month to announce the city as the base for TotalEnergies' UK offshore wind operations.
Recommended for you

BP, Equinor and Ithaca Energy team up on West of Shetland electrification