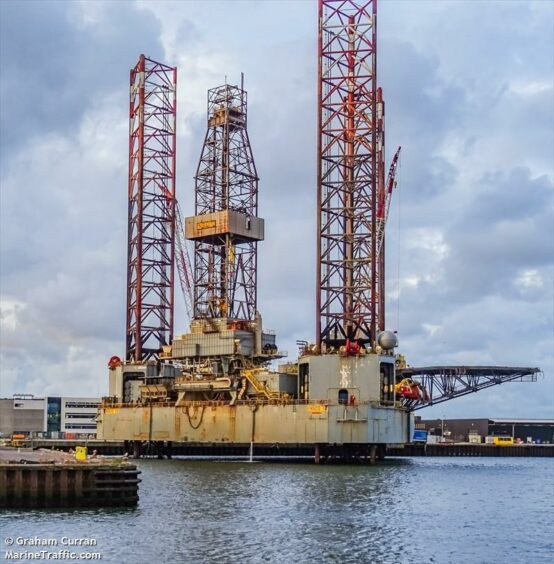 A Valaris rig has had to be deep cleaned after an outbreak of Covid-19 on board.
The offshore drilling contractor confirmed on Tuesday that a third party crew member on the Valaris 72 jackup had tested positive for the virus.
They were removed from the rig at the "earliest opportunity".
Further testing was carried out over the course of several days and more positive Covid cases emerged.
Valaris (NYSE: VAL) did not say how crew members in total were found to have the virus, but a post on Facebook said that nine people were removed from the rig.
The company, the world's largest offshore driller, said preventing the spread of Covid was of "utmost priority".
As such, a deep clean of the rig was carried out and relief crew were drafted in.
According to vessel tracking website Marine Traffic, Valaris 72, which is registered in Liberia, is currently docked in Great Yarmouth, Norfolk.
A spokesperson for the drilling contractor said: "A third party crew member developed flu like symptoms and was removed from the rig at the earliest opportunity.
"This person tested negative for COVID-19 while on board but returned a positive test after their departure from the rig.
"Per our health and safety protocols, all personnel on board the rig were tested over the course of several days leading to more positive tests.
"Preventing the spread of the virus is our utmost priority and all customary precautions are being implemented to that end, including deep cleaning the rig, cycling the crew off the rig and bringing on a relief crew."
Valaris was given a warning by watchdog the Health and Safety Executive (HSE) recently after a 2.3-tonne jar fell from a drill pipe elevator at a height of 10 metres.
It happened on the Valaris JU-120 jackup rig.
According to the improvement notice, the jar fell to the drill floor by the side of the catwalk shuttle and then on to the cantilever deck below, and could have caused "serious injury" to workers.
Recommended for you
Rig arrives in Namibia for Shell appraisal