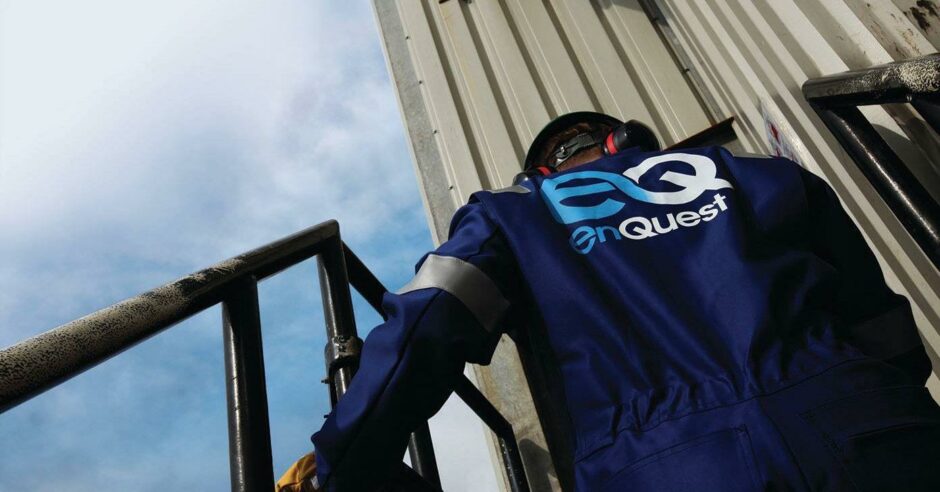 EnQuest has cut its production estimates for 2021 off the back of "challenging" issues at the Magnus and Kraken fields in the North Sea.
In an operations update, the operator said it expects average production of 45,000 barrels of oil equivalent per day (boepd), reduced from even the lower end of expectations announced in September of 46,000 and 52,000 boepd.
Chief executive Amjad Bseisu said: ""Group production has been challenging, largely driven by performance at Magnus and a recent unplanned shutdown at Kraken."
He also pointed to a delay in a pipeline replacement at the PM8/Seligi fields in Malaysia due to support vessel availability.
The Magnus field is performing below expectations, averaging  at 12,640 boepd for the 10 months to the end of October, down from 13,807boepd for the first six months of the year.
EnQuest said that, following a planned annual shutdown for maintenance, a compressor gear box failure occurred which required repairs, further impacting production.
Meanwhile Kraken saw average production of 31,977 boepd, up from the first six months of the year, which stood at 23,690 barrels per day, but below the 33,603 boepd for the first six months of 2020.
EnQuest said an oil heater failure resulted in a short facility shutdown.
However earlier this month the firm completed its £240m acquisition of Suncor's 26.69% stake in the CNOOC-operated Golden Eagle asset, which will contribute to production.
Decommissioning
EnQuest also gave an update on its decommissioning programmes across the UK North Sea.
The firm said "good progress" is being made on its Thistle removal programme, with the subsea campaign completed in September, followed by platform reactivation and hydrocarbon removal in October.
The firm said a drilling rig reactivation programme is underway ahead of a plug and abandonment (P&A) campaign in 2022.
At Heather, another P&A programme "continues on schedule" with a topside decom programme approved by the UK Government.
EnQuest said initial engagement has started with potential contractors to remove the topside.
The firm also said that, as part of the Orion project in Shetland, the group has started assessing new energy opportunities for the Sullom Voe Terminal to extend the life of the asset.
Orion, being led by former OGA operations director Gunther Newcombe, will also see port facilities including the Shetland Sullom Voe Terminal powered by wind energy and redeveloped for export of green hydrogen to mainland UK and Europe.
EnQuest said it has held "constructive initial engagement with a variety of stakeholders, including potential technical and financial partners."
Recommended for you

North Sea operator EnQuest launches new energy business 'Veri'