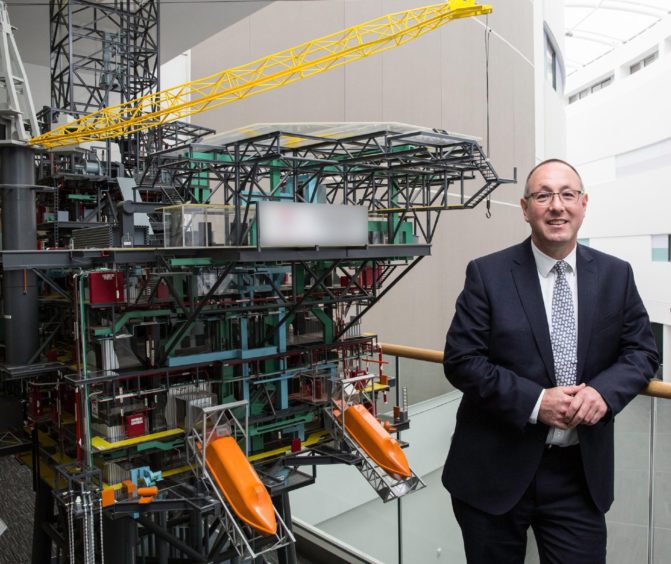 An industry veteran says it's a "worry" to see people toasting Shell's decision not to progress a controversial North Sea project.
The oil giant dropped the bombshell last night that it would not move the Cambo field to an investment decision, casting serious doubt over whether it will get off the ground.
Shell, which holds a 30% stake in the project alongside Siccar Point Energy, which holds the remaining 70% share, said the economic case for investment was "not strong enough".
Paul de Leeuw, director of Robert Gordon University's Energy Transition Institute, said, while he couldn't comment on Shell's inner workings, it's likely the company's decision was influenced in some way by the storm around Cambo.
The project has been subject to intense scrutiny from politicians and environmental groups for months, with countless calls for the UK Government to block its development.
As a consequence, yesterday's announcement was met with fanfare by climate campaigners, who described it as a "death blow" to the field.
Cambo being probably stopped is a massive win for the environmental movement. https://t.co/E8hQZ516uc

— Adam Ramsay (@AdamRamsay) December 2, 2021
BREAKING: Shell has pulled out of Cambo!!!!

Today we got one of the world's biggest oil companies to pull out of Cambo.

This is what our movement can achieve. This victory belongs to all of us. ✊✊✊https://t.co/mWLmvoLUJH

— StopCambo (@StopCambo) December 2, 2021
But Mr de Leeuw believes the celebrations are misguided and at odds with the need for a just transition.
He said: "Cambo has been extraordinarily high profile pre-COP26, during COP26 and post-COP26. It's a very polarised debate – you can see that in the reaction of some to the news.
"I can see this has created some ripple effects across the industry. It's not just a decision on Cambo, it's about what it means for the other projects potentially coming up.
Celebrations a 'worry'
Mr de Leeuw added: "I always come back to what does success look like for all of us? Success is a managed, just, fair transition – we need to make sure we're all working towards that goal.
"It's not about which industry is better than the other, they're all going to be part of the solution. Oil and gas has unique supply chain capabilities, unique structures and we will need them to deliver a low carbon future.
"This transition will take time and people celebrating and saying 'Cambo's not happening' is a worry. The workforce has an incredibly important role to play and we owe it to them to have a managed and just transition."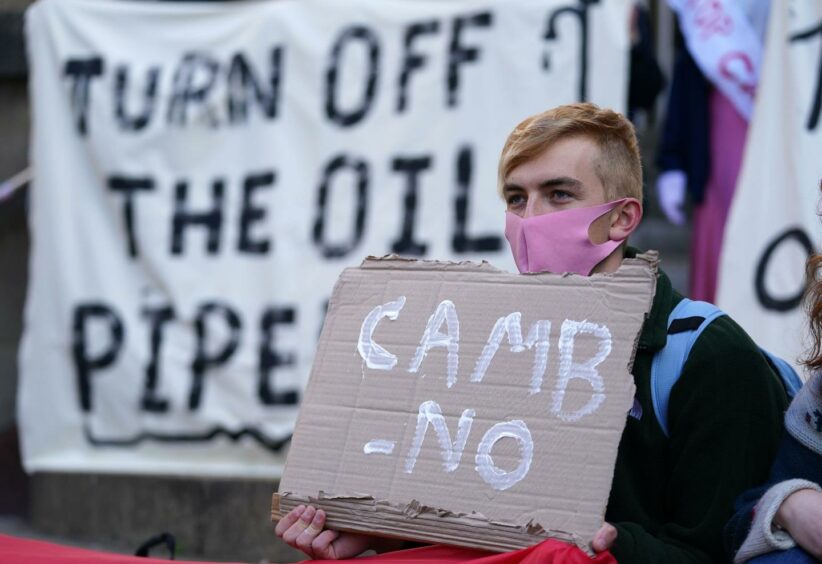 'Still options' open to Siccar Point
Mr de Leeuw did stress that "what is playing out is early days", meaning there are still question marks around "what the impact will be".
He also said that there are "still a number of options" open to Siccar Point and that, although Shell pulling out is a "bump in the road", the whole Cambo project has not stopped.
"In every joint venture, companies make choices about what to do with the asset. Shell has made a commercial decision not to proceed and these decision do happen. It has a worldwide portfolio with numerous investments and it can't always allocate money out," Mr de Leeuw said.
He also warned against "demonising" the oil and gas sector, which he says "has to be part of the solution".
A question mark around upcoming developments
One of the main questions that has arisen from Shell leaving Cambo is what it means for future North Sea developments.
Equinor is expected to make a final investment decision on Rosebank, a 300 million barrel project west of Shetland, in the near future.
Nearby, BP is currently exploring options for its Clair South scheme, which would be the third development phase of the giant Clair field.
Mr de Leeuw said: "There are other decision to be made about future fields and there's still question marks around what to do with upcoming North Sea developments.
"There's a whole host of other projects and final investment decisions coming up and people need to be realistic about what other choices there are.
"For me, it was never just about Cambo. The question is, if you don't do it, what else are you going to do? If the answer is import at a higher carbon footprint, then we're not helping anybody."
Recommended for you

West of Shetland: The projects in the UK's oil and gas hotspot