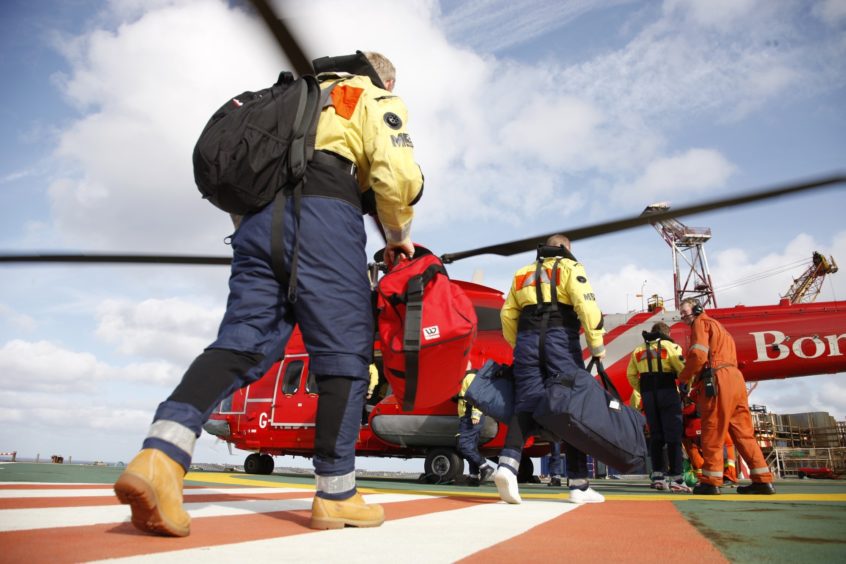 A union boss has voiced concerns that Shell's choice to withdraw from Cambo could put a dent in plans for a 'just transition'.
John Boland, regional officer at Unite, says, irrespective of the oil major's reasons for pulling out, the decision will be viewed as a result of "media and political pressure".
He fears less confidence will hamper North Sea investment, meaning oil and gas companies will need fewer workers.
That could cause "devastation" to the offshore workforce and would do nothing to help a 'just transition', Mr Boland said.
A shock decision
Industry has been reacting to Shell's shock decision to pull out of the controversial Cambo field, west of Shetland.
Without the backing of a big oil company, it not known if Siccar Point Energy, which has a 70% in the project, can push ahead.
In the first phase the West of Shetland project is targeting 175 million barrels of oil.
In a statement released yesterday, Shell, which has a 30% stake in the field, claimed "the economic case for investment in this project is not strong enough".
But many are suggesting the oil giant was also influenced by the enormous backlash from politicians and activists that Cambo has endured this year.
'Devastation'
Mr Boland said: "I think it is concerning because of the message that it sends out. Regardless of the reasons Shell decided to pull out of Cambo, it will be perceived that it was because of the media and political pressure.
"This will impact on confidence in the North Sea and investment, with the result being less work and less workers required.
"This does not help a just transition as, at present, there is nothing for workers to transition too.
"Everyone agrees there needs to be a move from fossil fuels to renewable energies and that workers should not be left behind; yet we are seeing a determined effort to quickly reduce oil and gas (and the jobs involved) with little thought to the devastation it will cause to the offshore workforce if there are not alternative jobs for them."
Just Transition
There is general consensus on the need for a just transition away from fossil fuels, one which allows oil workers to retrain for low carbon jobs.
But there are fears that if a North Sea shutdown occurs too quickly, many will be left out of work and will leave the industry altogether.
In turn, that could harm the UK's planned renewables drive.
Jake Molloy, regional organiser for union the RMT, says a glut of ideology has dominated the Cambo debate and means practical plans aren't being formulated.
He said: "There will be some among the climate activists who will be popping champagne corks today on hearing that Cambo is at risk.
"But the news that investment in the North Sea is at risk should worry society, the economy and government about what the future now holds for us.
"You could see a very rapid decline and everything that we're trying to do to transition could be very quickly lost.
"That would be a major failing because we can't see a repeat of the miners situation again, and that's what the North Sea faces."
Recommended for you

'Tsunami' of unrest to hit North Sea as 1,400 workers ready to strike