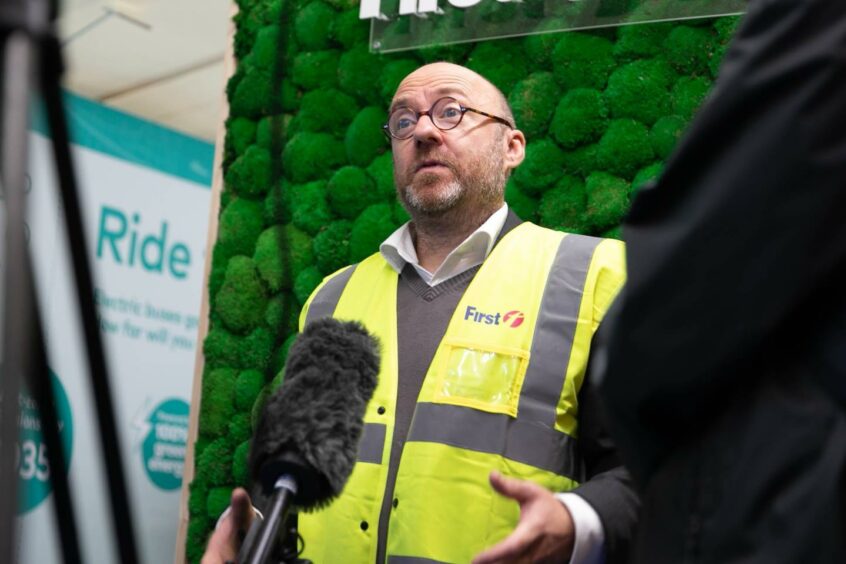 A union boss has criticised the co-leader of the Scottish Green party for recent comments he made about the oil and gas sector.
Following Shell's decision to pull out of the controversial Cambo project last week, Patrick Harvie suggested that only the "hard right" now support new oil and gas extraction.
Speaking on the BBC's Good Morning Scotland radio programme, Mr Harvie said that the "political landscape" in Scotland has shifted, with most of the major political parties no longer supporting maximum hydrocarbon production.
He went on to say that the Scottish Conservatives are now "isolated" in their support of the sector's long term future.
Mr Harvie said: "It is only the hard right who continue to deny the reality that, not only environment groups, but the International Energy Agency, are very clearly saying, that new oil and gas extraction is simply not compatible with preserving our life support system."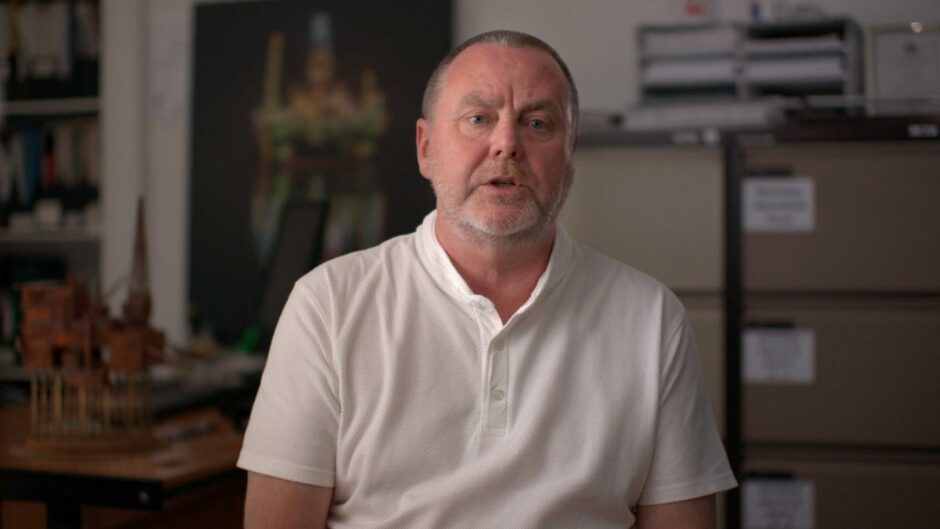 His comments sparked backlash from various political figures, and he was accused of insulting thousands of workers in the north-east.
Last week a Minister said they had 'set them straight'. This week a Minister talks of the 'hard right'. You can support a Just Transition without denigrating an industry that supports the jobs of * thousands* of my constituents. Tone things down and work together to hit net zero. https://t.co/IMLIwCQ13s

— Stephen Flynn MP (@StephenFlynnSNP) December 3, 2021
In his defence, Mr Harvie and Scottish Green members insisted he was only referring to the Conservatives as "hard right", and not oil and gas workers generally.
It was also claimed that he was speaking about opinions on Cambo specifically, following large debate about the scheme in Holyrood.
No, it was *you* I called hard right, @ScotTories. And your defensiveness suggest that you know it's true. https://t.co/EscdhH87vI

— Patrick Harvie 🇪🇺🌈 (@patrickharvie) December 3, 2021
And Mr Harvie clarified his comments again last night during an interview with ITV Borders.
He said: "I wasn't talking about the views of individual workers, I was talking about the positions of political parties. That's what I was asked about in that exchange."
NEW: Patrick Harvie (@patrickharvie) defends his claim supporters of Cambo oil field are 'hard right'.

The Scottish Government minister and Scottish Greens co-leader says he was talking about political parties not individual workers pic.twitter.com/hS2Ju1ha73

— Representing Border (@ITVBorderRB) December 7, 2021
Nevertheless, there were many who took exception to his comments last week, feeling they had been branded extreme for backing ongoing production in the North Sea.
Absolute nonsense! I'm not and never will be hard right and I doubt many of those whose jobs rely on oil and gas are either. https://t.co/6TLf4L3bmr

— Zoe Ogilvie (@PRZoeO) December 3, 2021
Seeking to protect jobs whilst reducing reliance on carbon heavy imports as part of a JUST transition is apparently a priority of "hard right". My friends & family, who work in the industry, will be delighted to know this is how they are viewed. Silly & offensive. https://t.co/NFuSmVX4Kb

— Geoff Aberdein (@geoffaberdein) December 3, 2021
And his remarks also prompted anger from Jake Molloy, regional organiser for the RMT union, who described them as "outrageous".
Responding to Mr Harvie's original comments, he said: "I think it's unfair and inappropriate, especially now he's part of the Scottish Government. To suggest that offshore workers and their representatives are hard right is outrageous.
"Our credentials are well versed; we're trying to do the best by workers and wider society. We don't have an ideological position like Patrick Harvie. He should be ashamed of suggesting that."
A spokesperson for the Scottish Greens said: "The Scottish Greens believe workers are repeatedly let down by those on the right who refuse to plan for alternative jobs in sectors with a sustainable future, in the same way Margaret Thatcher left thousands on the scrapheap in the 1980s.
"That's why in government we have secured just transition funding for the North East and Moray so that the transition for workers starts now."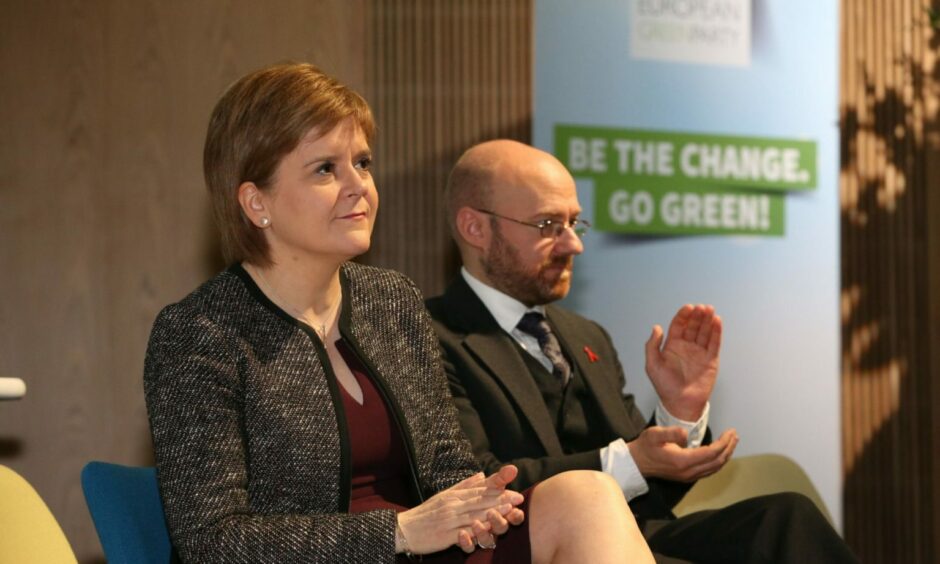 Cambo
Shell (LSE: RDSA) dropped the shock news late on Thursday that it would not be progressing with the Cambo field as the investment case was "not strong enough".
It prompted a range of responses, with many celebrating what they believed to be the demise of the project, which is targeting 175 million barrels of oil in its first phase.
Others voiced concerns that wrapping up North Sea production prematurely will hamper plans for a just transition, meaning thousands of workers could end up on the scrapheap.
Cambo has embodied much of the political and social storm that's gone on this year about climate change the future of oil and gas.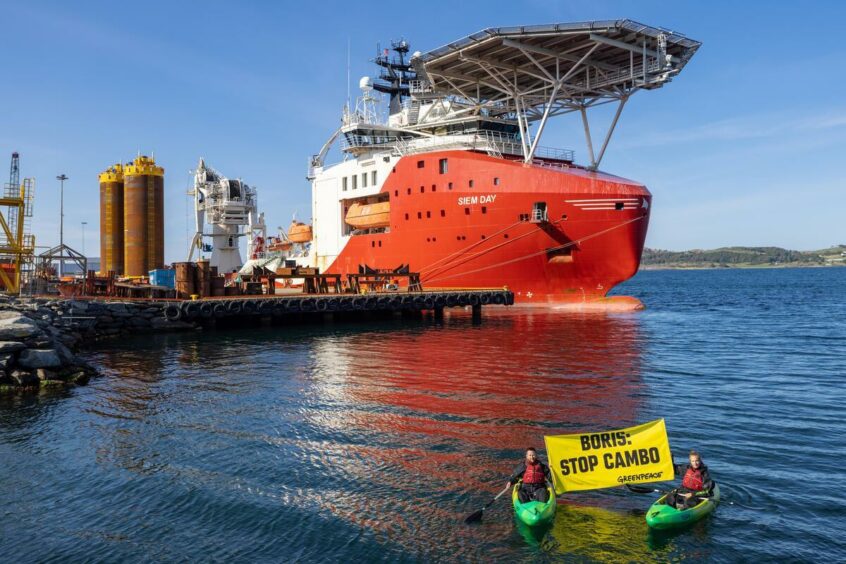 Industry is now waiting anxiously for Siccar Point Energy, which is operator of Cambo with a 70% stake, to make its next move.
While it's not yet curtains for the scheme, there are questions over Siccar Point's ability to push forward without the backing of a major player.
Recommended for you

PM commits to new North Sea licensing, round could open next month