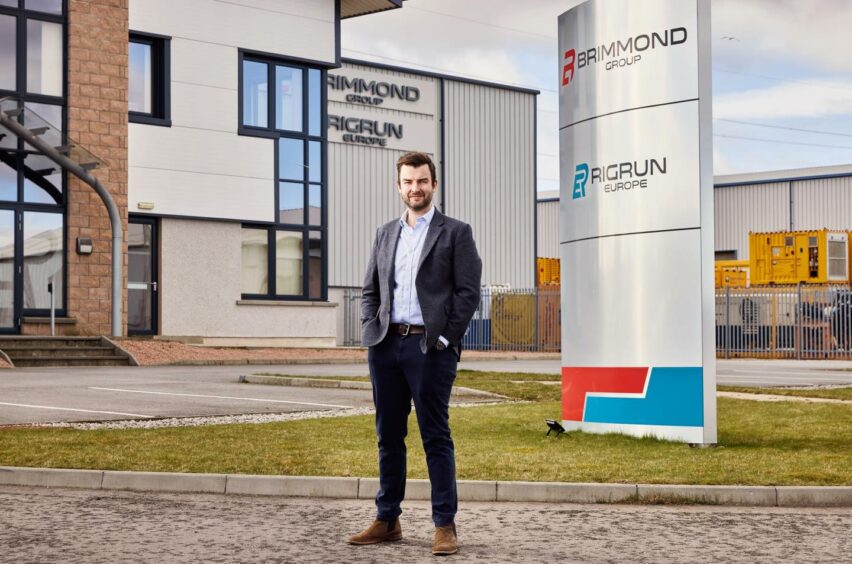 Engineering firm Brimmond Group has announced four contract wins worth £1.75 million, marking a successful period of growth for the company as it celebrates its 25th anniversary.
The Kintore-based firm, which provides hydraulic, pneumatic, electrical and mechanical equipment and services, announced that it had secured a raft of contracts spanning the renewables, subsea and oil and gas sectors in Q3 and Q4 2021.
Engineering director Tom Murdoch said that 2021 was "an exceptional year" for the company's rental fleet, but that design and manufacture contracts had receded slightly as the industry adjusted the effects of the pandemic.
"This trend has changed dramatically over the last few months, in which we've secured four separate contracts all due for completion around the end of Q1 next year," he continued.
The news follows the group's £910,000 investment in its rental fleet during 2020-21, on the back of a high six-figure sum the previous year.
The company says the largest of the new contracts is a seven-figure order to design and manufacture equipment which will support the conversion of a jack-up rig into a production platform for a UK-based client, for eventual deployment to the Middle East.
Mr Murdoch said the company would deliver seven identical hydraulic power units which will provide passive heave compensation within a conductor tensioning system. Each unit comprises six 50-litre accumulators, a pneumatic primary pump and an electrically driven back up pump, and will be ATEX Zone 2 certified.
A further six-figure contract will see Brimmond design and build a mechanical lined pipe hydraulic pressurisation unit for permanent installation on a pipe-lay vessel.
Mr Murdoch said this was the second order for such a unit, following successful delivery of a unit to the same client in 2017.
Meanwhile, an award within the renewables sector will see the group oversee the fabrication, manufacture and testing of a subsea anchoring ROV, used to install anchors to which a tidal platform will be attached, for use in Canadian waters.
"While decommissioning projects in the North Sea remain pivotal to our operations, we're delighted to be diversifying our offering and making strides in both new regions and sectors, such as renewables and aquaculture," Mr Murdoch added.
To help meet demand the company has also been expanding its staff base, adding two technicians and two apprentices to its workshop, along with three new office positions including a hire and certification administrator and a design engineer.
Recommended for you

Kintore engineering firm Brimmond marks best ever year