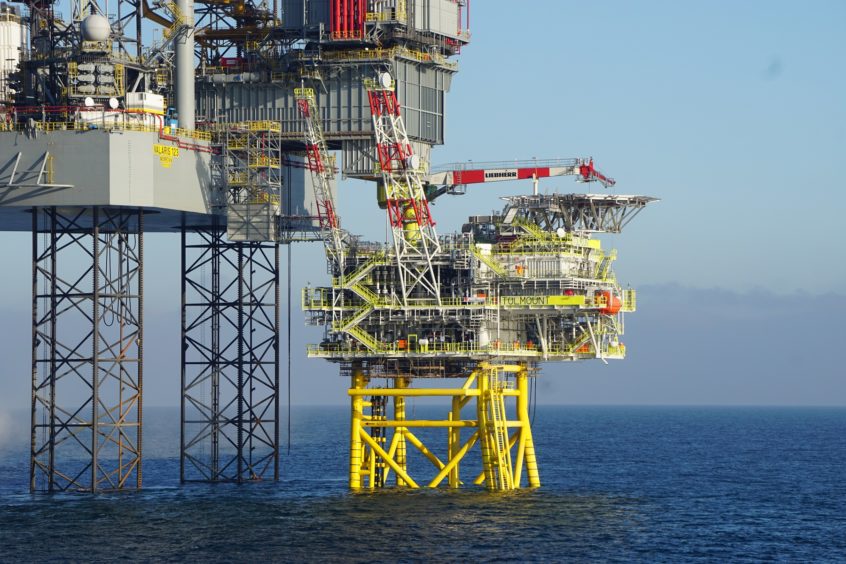 North Sea operator Harbour Energy expects the start-up of its delayed Tolmount project in Q1 2022 and downgrades field reserves, as it lays out plans for a £150million annual dividend policy.
In an update for its capital markets day on Thursday, London-listed Harbour announced the introduction of a new £151million ($200m) dividend policy, equivalent to 16p per share
This will be paid annually in two equal instalments, starting with a final dividend of £75m ($100m) for 2021 to be paid in May 2022 following shareholder approval.
Meanwhile, the company said start-up at its delayed Tolmount project was now expected during Q1 2022. Production would begin at net rates of 20,000 barrels of oil equivalent (boe) per day.
Harbour added that reserves at Tolmount were now anticipated to be downgraded "reflecting drilling results." The field had been expected to produce around 90 million boe in total, at peak rates of around 28,000 boepd.
Harbour has a 50% stake in the project, while Korea-owned Dana Petroleum has the remaining 50%. In an innovative infrastructure agreement, Dana and Kellas Midstream agreed to jointly build and own the platform and export pipeline.
The 9 December update also confirmed that the nearby extension, Tolmount East, has been sanctioned.
Meanwhile, it noted execution of successful drilling campaigns at J-Area, Elgin Franklin, Everest and Beryl in its UK portfolio, along with Natuna Sea Block A and Tuna in Indonesia.
Harbour now expects full-year 2021 production of 175,000 boepd, in line with its guidance.
Looking to 2022, the company expects total capital expenditures of $1.3bn (£980m), with $800m (£606m) eyed for production and development opportunities, targeting "infrastructure-led, high value projects".
A $200m (£151m) exploration and appraisal budget will include drilling at the Timpan-1 well in Indonesia and two commitment wells in Mexico
Meanwhile, the company will spend $300m (£227m) on decommissioning (pre-tax), primarily in the UK Southern North Sea.
Harbour said it would a similar budget split roughly along the same lines through 2022-24.
Unit operating costs are expected to remain steady next year, at around $15-16 per boe.
This week saw also the company finalise plans to exit the Falklands, following an agreement reached with licence partners Rockhopper Exploration and Navitas Petroleum for the Sea Lion field.
CEO Linda Cook said the company was ending the year "in a strong position."
"We're producing 200,000 boepd with good visibility to sustain production around this level near term. Together with our robust balance sheet, this enables us to introduce a $200 million annual dividend and fund reinvestment in our portfolio while retaining significant optionality over our future capital allocation," she said.
Harbour Energy became one of the top producers in the UK North Sea earlier this year following the merger of Chrysaor and Premier Oil.
Prior to that, Chrysaor had built up its portfolio through a run of high-profile deals including with Shell and ConocoPhillips.
Recommended for you

Harbour Energy poised to drill over 20 development and infill wells in 2022