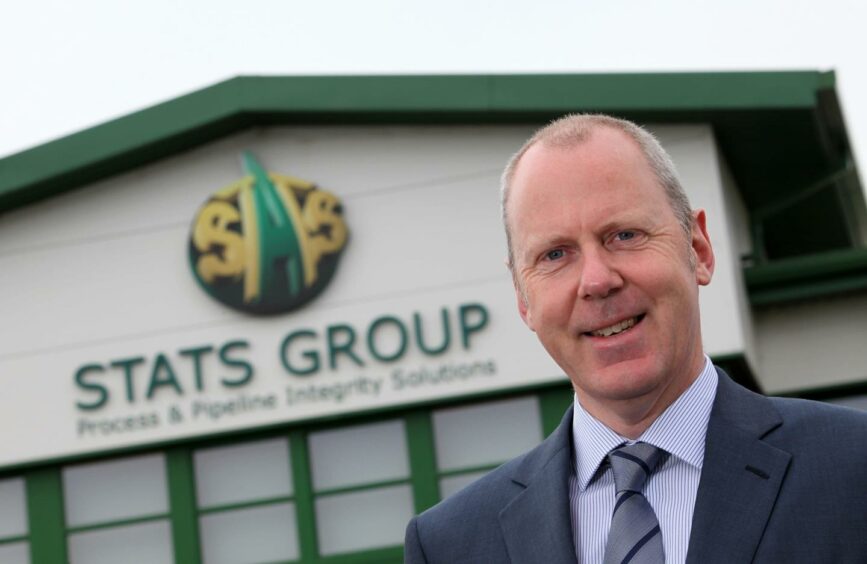 Aberdeenshire pipeline specialist Stats Group is being sold to Australia-listed SRJ Technologies in a £73million deal.
Kintore-based Stats, which specialises in pressurised pipeline isolation, hot tapping and plugging services, announced Tuesday that its shareholders have executed a share purchase agreement to sell 100% of its shares to SRJ.
A spokesperson said no redundancies were planned as part of the acquisition.
Stats employs 160 people in north-east Scotland, and has operations in Canada, the US, Middle East and Malaysia. The company reported pre-tax profits of more than £1 million in 2020.
Australian Securities Exchange-listed SRJ said it would conduct a share offer to raise A$142 million (£107m) to fund the cash component of the purchase price, and to provide working capital for the combined group post-completion, expected some time in Q1 2022.
The consideration payable to STATS shareholders will comprise a combination of SRJ shares and cash. The transaction has an implied value of approximately £73.1 million based on a share price of SRJ of A$0.50 per share.
SRJ, a provider of asset integrity services, said access to the company's innovative pressurised pipeline integrity solutions, including its BISEP and Tecno Plug products, would enable the group to accelerate growth in the asset integrity market.
It intends to use STATS global bases to cross-sell its own products and technologies, and take advantage of growth opportunities in the energy transition market.
Stats CEO Leigh Howarth will remain in his current post, and will join SRJ's board of directors following completion of the deal.
Company chairman and founder Pete Duguid will also remain with the business, providing strategic direction, particularly in relation to business development in North America.
Meanwhile, Business Growth Fund, a private equity investor which has supported Stats since 2012, will exit the business.
"The two groups share a similar DNA that is driven by a solutions-led approach to our client's asset integrity issues" said Mr Howarth.
"We are truly excited by the prospect of this next stage in Stats growth, not only to offer additional innovative solutions to our clients, but to do it with a trusted and capable SRJ team.
"SRJ has acquired STATS for our market leading technology, our established global reach, excellent customer base and experienced and highly skilled staff. With its ASX listing and access to capital markets, this gives the combined businesses the platform to invest in strategic locations and product solutions that are yet to be developed to their full potential, offering job security and career enhancement for all.
SRJ CEO Alexander Wood said:"SRJ's vision is to become a global leader in asset integrity solutions for the energy industry, and this transaction will add value, differentiation and scale."
Recommended for you

Ashtead acquires Aberdeenshire offshore equipment rental firm Hiretech for £20m