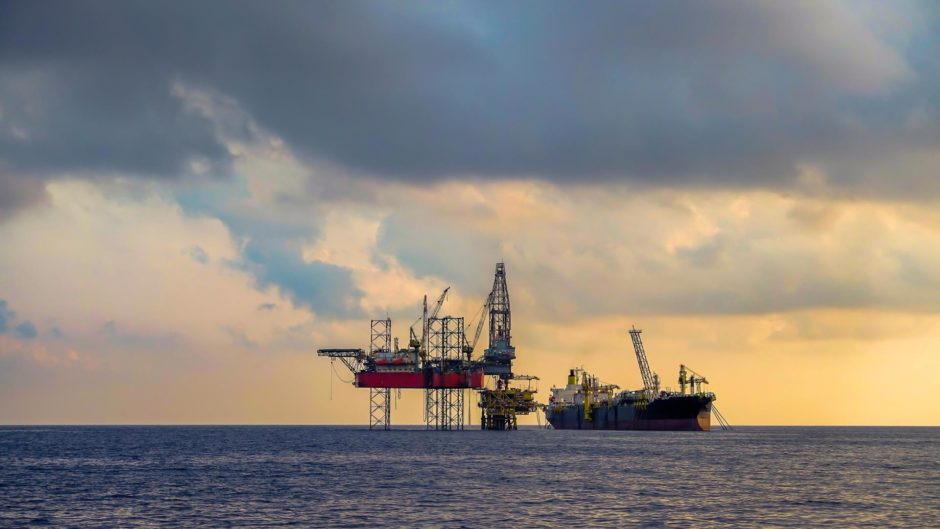 Having secured assurance from the OGA, Orcadian Energy is now working to progress a low-carbon field development plan for its flagship Pilot field, with a view to bringing partners in 2022.
December has proved to be a pivotal month for Orcadian Energy, having brought a letter of no objection from the Oil and Gas Authority (OGA) to the company's planned concept select for the 80million-barrel Pilot field, as well as success in the regulator's recent offshore electrification competition.
The letter allows AIM-listed Orcadian to press ahead in preparing a field development plan for the 80million-barrel project, around 90miles east of Aberdeen, and expand efforts in qualifying its low-carbon production model.
For CEO Steve Brown, the OGA's marks a "really important step" in the company's development.
It's also an important step for Brown, who has spent around seven years of his 40-year career in industry driving the project forward.
Under its plans, the company intends to use polymer flooding to boost recovery of oil at the field, with production tied back to a floating production storage and offload unit (FPSO). The strategy would see 34 wells drilled across the field, from two subsea wellhead platforms.
Following its initial concept filings in 2020, the OGA indicated that Orcadian would have to do more to lower the emissions profile of Pilot. In response, the company filed new additions in July 2021 with the assistance of Crondall Energy, opting to incorporate a floating wind turbine to provide low-carbon power, supplemented by associated gas.
Coupled with other energy-saving components like an ultra-efficient heat pump, the addition of the floating turbine as the prime supplier of electricity lowered field emissions to 2.6kg of CO2e per barrel, roughly one-eighth of the current North Sea average.
Mr Brown credits Crondall's collaborative approach in realising these process gains. "Sometimes it's not just picking the best ideas, but picking the best combination of ideas," he noted.
Orcadian,  formerly Pharis Energy has today released its full year results for 2021, having listed on the alternative investment market (AIM) in July, having raised £3million.
The firm said its cash balance at year-end was £179,556, having spent £312,189 during the year.
Pre-tax losses, as the company works towards development of pilot, were £296,338.
Pilot project
The OGA's letter paves the way for Orcadian to move forward with the project and seek potential partners and contractors.
Asked whether there was a proposed timeline for the project, Mr Brown said: "We think it will take another year or so to get to the point where we have field development plan approval."
Early 2022 will see the company decide on an FPSO contractor for the project, with three of the UK's four FPS operators having thrown their hat in the ring.
"Certainly we are looking at [FPSO] redeployment candidates, but we're still looking at a fair amount of modifications to those," Mr Brown explained, noting that its use of polymer flood and wash tanks were atypical process equipment choices. (Crondall will again assist with FPSO modifications.)
Petrofac has been signed on as well operator and will manage facilities operation for the wellhead platforms.
Next year will also see the company go to market for drilling and well construction services.
"In parallel with that, we'll be talking to potential partners to see if we can bring some partners into the project," Mr Brown continued. "It's a very big project at 79 million barrels of 2P reserves. There aren't many undeveloped fields in the hands of small companies that have actually got recently audited 2P reserves."
He said the company would be "open" to handing over operatorship of the field to the right partner, but would also consider offloading multiple non-operating stakes to raise capital.
"You've got to keep all the options open," he said, "And we will continue to do that."
Assuming these negotiations proceed as planned, and approval of an FDP by Q1 2023, he said Pilot could be expected in production "sometime in 2025".
As for the company's other prospects, he said Orcadian had just finished an evaluation of the Bowhead prospect – an analogue to Pilot with prospective resources of around 43 million barrels.
"That's looking really promising and we'd be very keen to farm that out and bring a partner in on that on that project," Mr Brown added, though noted the company would not be raising money to drill alone, based on its current share price.
Meanwhile, Carrick Resources is presently evaluating seismic at the 30million-barrel Carra prospect following its 50% farm-in last month, with the aim of marketing the discovery some time next year.
North Sea outlook
While there have been more positive trends in commodity prices during 2021, Mr Brown notes the increasing wariness of investors around future North Sea developments, particularly in light of the controversies around projects such as Cambo and Jackdaw.
"It was frustrating because it was 100% clear to us from the relationship we have with the OGA and where the OGA was going, that there absolutely is a future for oil and gas developments in the North Sea – but those developments are going to be very low emissions only," he explained.
In that context, ensuring the lower emissions profile of Pilot was central to Orcadian's ability to secure the support of investors. "They could see that with these low emissions it didn't make sense not to progress these developments," he continued.
Perhaps emblematic of that scrutiny, Mr Brown himself was caught up in a minor media storm earlier this year, in which he faced criticism of views he expressed on climate change.
Asked whether the experience had affected Orcadian's plans, he remained sanguine: "I got a few uncomfortable questions from people, but you know, I'm big enough and ugly enough to put up with that."
However, he noted that Orcadian remained focused on the frameworks put in place by the OGA and the North Sea Transition Deal in putting the industry – and Pilot – on course to meet 2050 targets.
"The reality is the government is focused on net zero," he continued. "We operate under the government framework, so we will be focused on net zero and we'll do it better than anyone else."
It's clear that despite the various conceptual changes Pilot has undergone in the past, its future – and indeed Orcadian's – could well provide a blueprint for how to progress low-carbon North Sea developments in future. Mr Brown is equally enthusiastic as to that prospect.
"I want to do this project," he pressed. "I've been working on it for seven years – I can do seven more."