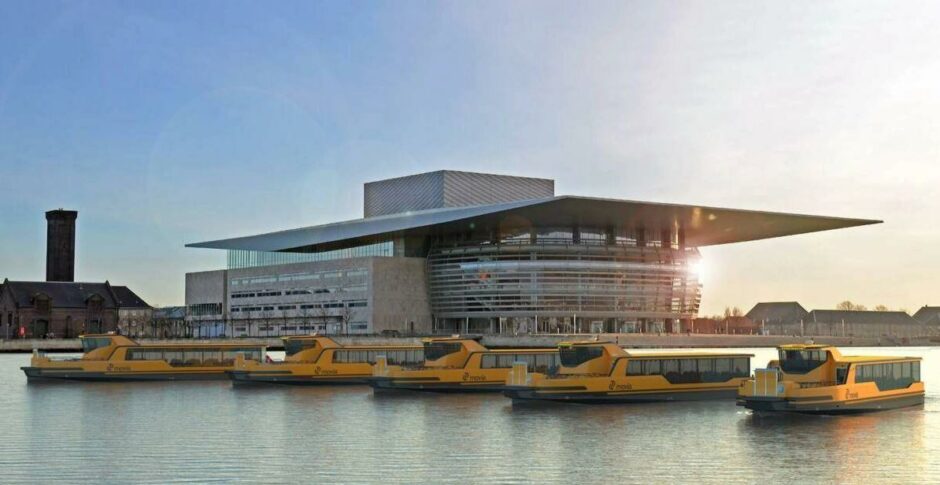 Sweden's Echandia, which specialises in developing low-emissions technology for maritime applications, is to open a UK office in Aberdeen.
Echandia said its new business development hub in Aberdeen would serve the UK market, where it sees "increased demand" for maritime electrification solutions and maritime battery systems.
The company, headquartered outside of Stockholm, specialises in air cooled, light-weight high performance LTO (Lithium-Titanium-Oxide) battery systems, which are optimised and certified for maritime heavy-duty usage.
It also offers a system dubbed HyCmax, which integrates hydrogen fuel cells with a battery system and BMS (battery and power management system) for use in maritime applications.
Bureau Veritas recently certified its LTO battery system for marine use in tugboats, the first certification of its kind. Echandia was also awarded the 2021 E-Prize, a prestigious award for climate innovation in Sweden.
The company's UK hub will be headed up by former Caterpillar executive Richard Davidson, a senior maritime and industrial professional, who takes on the role business development manager for the UK market.
Mr Davidson draws on an extensive career in maritime and heavy-duty technical roles, from companies like Berg Propulsion, Caterpillar, and Global Marine Service Group.
"I am proud an excited to be joining Echandia and contribute to zero-emission shipping. Electrification of large vessels is growing fast, and I see great opportunities with our LTO-based systems, that can handle challenging operational profiles and high c-rates, combined with superior safety characteristics," he said.
"Everyone in the industry is looking for the right technology-fit and Echandia is in the pole-position in this transformation."
Echandia points to the "intense growth phase" of the maritime electrification market. It cites a recent DNV report suggesting batteries have grown to from powering 0.3% of current vessels in operation, to 3.85% of ships in 2021 order books.
This is driven by political ambitions to reduce shipping emissions to absolute zero by 2050, and the ambition that zero-emission vessels will enter commercial service by 2025.
Notably, the recent 'Operation Zero' initiative, launched by the UK Department for Transport (DfT) and the Offshore Renewable Energy (ORE) Catapult, aims to see zero-emission vessels deployed at North Sea offshore windfarms by this date.
The scheme's backers said that accelerating the decarbonisation of North Sea operations and maintenance vessels could generate more than £4 billion for UK firms.
Echandia's CEO and founder Magnus Eriksson added: "Echandia is expanding fast, both through existing global customers such as Damen Shipyards, and through geographic expansion with satellite offices in key markets. Richard is an experienced maritime and industry professional and I'm excited that he is joining our team. He will drive Echandia's growth agenda in the UK."
Recommended for you

Full steam ahead with CCS in shipping