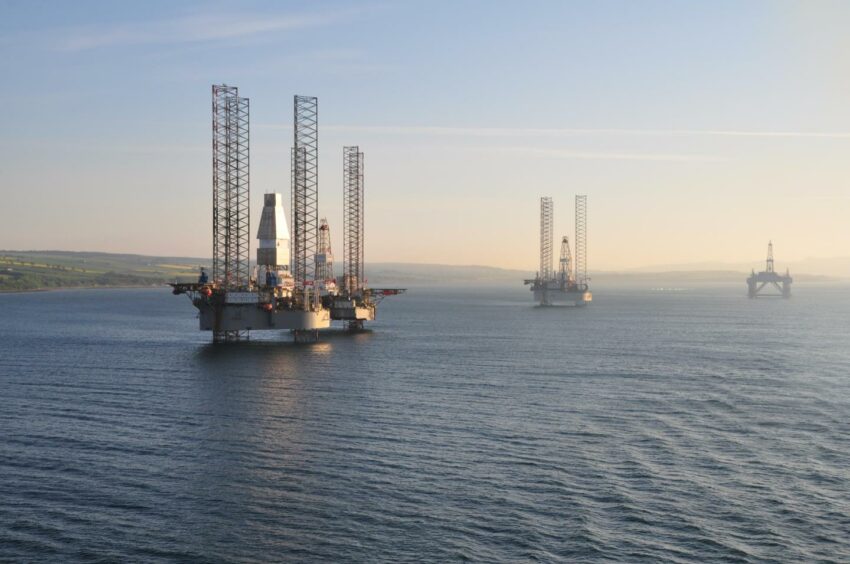 A North Sea windfall tax has been put forward as a means of easing the impact of soaring energy costs on UK consumers.
Dale Vince, a green energy pioneer and founder of Ecotricity, says oil and gas producers could "easily cover the cost" of the price spike.
North Sea operators have made £20 billion during the crisis, while the cost to the UK Government of covering "stranded customers" is £4bn, he claimed.
Speaking on BBC's Today programme, Mr Vince said: "The North Sea operators for example have supplied 40% of Britain's gas. They have made a killing in this crisis because they're getting paid, at times, nine times more than they were last year, and nine times more than they need because the cost of getting gas out of the ground has not gone up.
"We reckon that North Sea operators have made £20bn in this crisis, and the current cost that the government is looking at for stranded customers is actually £4bn, not £2bn. But a windfall tax on North Sea operators would easily cover the cost."
He also described the idea that consumers should have to bear the brunt of the price rise as "crazy".
As I suggested on @bbcr4today it's time for a windfall tax on the profits of North Sea oil and gas production to pay for the costs of the energy crisis, not UK consumers.

— Dale Vince (@DaleVince) December 28, 2021
Roots of the crisis
Energy companies met with the Business Secretary Kwasi Kwarteng and regulator Ofgem earlier this week in an effort to tackle to the crisis.
It is feared that bills could increase by as much as £2,240 with the current energy price cap due to expire in April.
Suppliers' inability to adjust their prices has led to some collapsing in recent months, leaving government to reallocate their customers.
A raft of causes are behind the surge in gas prices, a trend that has played out across much of Europe.
Record low wind speeds, countries emerging from lockdowns and increased demand for the fuel from other parts of the world have created something of a perfect storm.
Experts have previously voiced concerns that the situation could deteriorate further if there's a prolonged period of cold weather.
A windfall tax
It is not the first time that a windfall tax on the North Sea oil and gas industry has been mooted.
In 2019, then Labour Party leader Jeremy Corbyn announced plans for an £11 billion raid on the sector's profits if he won the general election.
Former Conservative Chancellor George Osborne was also accused of a tax grab after his 2011 budget increase in the supplementary charge on oil production.
Analysis from consultancy Wood Mackenzie forecasts that North Sea operators will deliver "near-record" cash margins in 2022.
According to experts, it means a future windfall tax "cannot be ruled out".
Wood Mackenzie upstream principal analyst Neivan Boroujerdi said: "There would be strong resistance from producers, who would typically stop investment in response. But if the government is already considering winding down the sector, this threat may not be as persuasive as it has been in the past."
Recommended for you

'High interest' in Hartshead's Southern North Sea gas plays