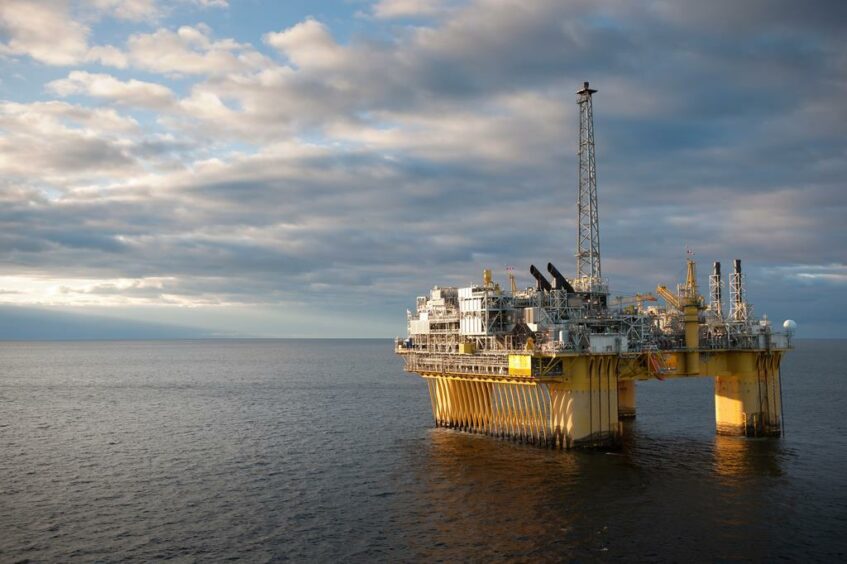 Equinor has confirmed a new commercial discovery at Toppand, near the Fram and Troll fields in the Norwegian North Sea.
Equinor and partner Wellesley Petroleum announced success at exploration wells 35/10-7 S and 35/10-7 A in the Toppand prospect, in the Troll and Fram area, in a 7 January update.
The wells were drilled around 5 miles west of the Fram field, 87 miles north-west of Bergen, in water depth of around 354 metres.
Preliminary calculations of the expected resources indicate around 21–33 million barrels of recoverable oil equivalent (boe).
Equinor's SVP for exploration and production at west operations, Geir Sørtveit, said the partners regard the discovery as commercially viable and would now consider tying it to the nearby Troll B or Troll C platform.
Ownership in Toppand is split equally between operator Equinor (50%) and Wellesley (50%).
Well 35/10-7 S was drilled to a vertical depth of 3,509m below sea level and encountered an oil column of around 75m in the lower part of the Ness formation and in the Etive formation. In addition, a total of around 68m of effective sandstone reservoir of "good to very good reservoir quality" across the two formations combined.
Results were poorer at the Oseberg and Cook formations, the partners said.
Well 35/10-7 A was drilled to a vertical depth of 3,370m below sea level and encountered a 60m oil-filled sandstone-dominated interval in the lower part of the Ness formation and in the Etive formation. A total of around 67m of effective sandstone reservoir of "good to moderate quality" were encountered in the Ness and Etive formations combined.
Here the Oseberg formation was around 48m thick and mainly consisted of oil-filled sandstone of moderate reservoir quality. An oil/water contact was proven at around 3,290m, accounting for a 30m oil column, they confirmed.
The wells have been permanently plugged and abandoned.
These are the second and third exploration wells drilled in production licence 630, while Toppand marks the fifth discovery in the Troll and Fram area, where overall proven resources "might exceed 300 million barrels of oil equivalent" Equinor said.
Success at prospects such as Blasto last year and Swisher in 2020 have added significant volumes across the area, and promising tieback opportunities.
"Such discoveries close to existing infrastructure are characterised by high profitability, a short payback period and low CO2 emissions," Mr Sørtveit said.
Wellesley CEO Chris Elliott also noted: "This is another pleasing exploration result in our Troll area portfolio. In addition to providing more resources to what is already a substantial area development opportunity, the well results proved our reservoir model, and in doing so de-risk other exploration targets in the area. The geometry of the Toppand structure together with the sand-tank reservoir, light oil and high reservoir pressure potentially allows a very efficient recovery from the discovery, in line with the performance of analogue fields."
The West Hercules rig, used to drill the prospects, has now moved to the Ginny/Hermine prospect in production licence 1060 in the Norwegian Sea, where drilling operations began earlier this week.
Recommended for you

Wood lands contract extension with Equinor for Mariner field