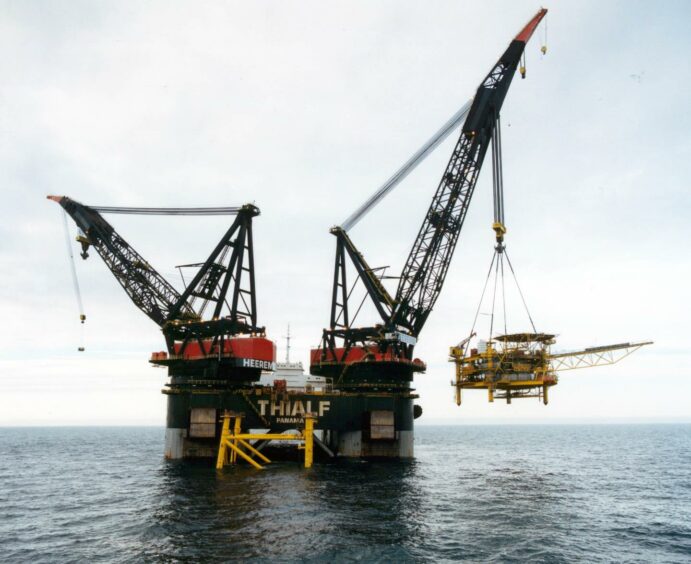 Heerema Marine Contractors has been awarded a decommissioning contract for the integrated engineering, preparation, removal, and disposal (EPRD) of the Ketch and Schooner platforms, by owner DNO.
Ketch and Schooner are located in the Southern North Sea and were installed by Heerema in the 1990s.
The Ketch platform is located around 90 miles offshore, in water depth of 54m, while Schooner lies to the west at 71m of water depth. Both platforms are tied back to the Murdoch complex, which will also be removed by Heerema.
After removal, both structures will be disposed of, with up to 97% re-used or recycled.
Oslo-listed operator DNO acquired the Schooner and Ketch assets as part of its £641.7 million buyout of Faroe Petroleum in January 2019.
Proposals to decommission the platforms were approved later that year, with DNO forecasting costs of around £25.1million.
Further plans were also mooted to convert the assets into accommodation for offshore wind projects – a move that would be a first for the UK – however their planned removal suggests these have not been brought forward.
Heerema decommissioning director Michel Hendriks said the company was "proud" to be the contractor of choice for the decommissioning of the two platforms.
"The EPRD award is the result of our ambition to remove offshore structures of all sizes in a safe and sustainable manner," he added.
"We are especially pleased to contribute to the circularity of the project by being the installation and removal contractor, which is in line with our own sustainable circular ambitions."
However, removal of the platforms may not spell the end for these fields. December 2020 saw Hague and London Oil (HALO) acquire 100% of the Schooner field – but not the rights to use the production platform to develop it.
While HALO has been granted subsurface rights for the block, it will not own, operate or have responsibility for the outgoing platform.
At the time HALO said it planned to "reactivate" Schooner. A July 2021 update from the company added that it intends to examine "not only potential to redevelop" the field but, also to examine its potential for carbon capture and storage (CCS).