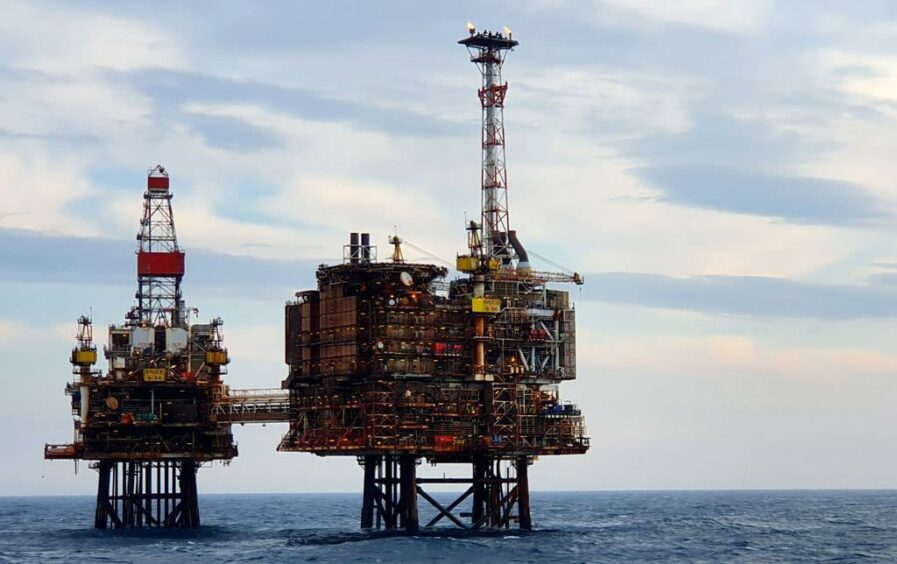 Serica Energy's chief executive has reaffirmed the company's commitment to pursuing an "investment-led strategy" this year.
Mitch Flegg says the spike in the value of gas in 2021 validates the company's decision to spend during the price slump in 2020, with R3 and Columbus bearing fruit at the right time.
With the introduction of the two projects, Serica's production is now 85% gas.
And as operator of Bruce, Keith and Rhum, the company is responsible for over 5% of the UK's gas production.
First production from the Columbus field was achieved in late November 2021 – average yields of  3,270 barrels of oil equivalent a day (boe/d) were achieved towards the end of last year.
Gas prices closed 2021 in a buoyant state, contributing to a market average for the year of over 113p/therm, compared to 25p/therm in 2020.
Oil was also higher, averaging over $70/bbl (2020: $45/bbl).
Combined with growing production this drove Serica's total cash resources to £218.4 million at the end of last year.
Of that figure, £103m was held as cash and deposits and a further £115.4m was lodged as temporary security with gas price hedge counterparties.
In a corporate update Mr Flegg said: "2021 was a very busy year for Serica, which reinforced the value of our through-cycle investment strategy as our expenditure during the low gas price environment of 2020 on the R3 and Columbus projects bore fruit this year. The importance of our contribution to the provision of vital lower carbon gas to the UK's energy market was also demonstrated."
Looking ahead to 2022, Serica (LSE: SQZ) will continue to look at "acquisition opportunities" that fit the bill.
As already announced, a rig has been contracted for the drilling of the high-impact North Eigg exploration well in the summer.
Located near to Serica's BKR field, it is expected that a successful discovery at North Eigg could be tied back to existing infrastructure.
Plans are also in place for a well intervention campaign to take place in 2022 to improve the production potential of several Bruce and Keith wells during subsequent years.
Mr Flegg said: "We will continue to pursue our investment-led strategy this year with a planned well intervention programme on Bruce and Keith in addition to our exploration well at North Eigg. As always, we continue to look for acquisition opportunities that fit our criteria and will add value for our stakeholders."
Recommended for you

Serica picks new finance boss to kick off 2024