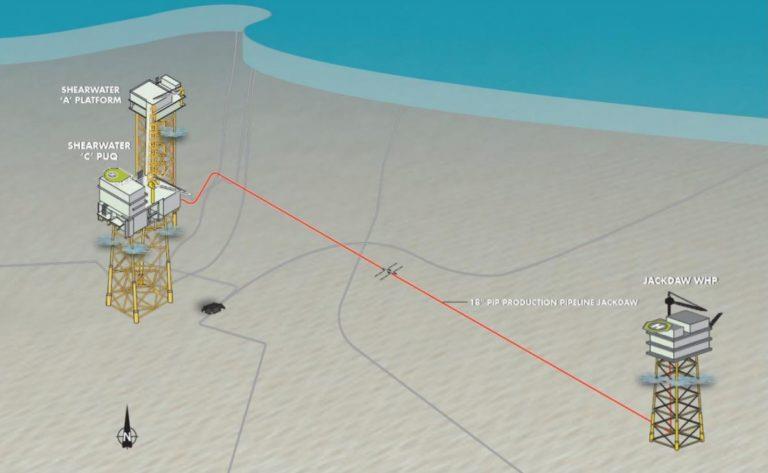 Shell is back in talks with the UK's offshore regulator over plans to develop the Jackdaw gas condensate field.
According to news agency Reuters, company and industry sources say discussions about the future of the North Sea project have resumed as the UK continue to feel the bite of high commodity prices.
Energy Voice broke the shock news last year that the Offshore Petroleum Regulator for Environment and Decommissioning (OPRED) had declined to sanction the Environmental Statement for Shell's Jackdaw scheme.
In an internal company memo Shell's (LSE: RDSA) North Sea boss, Simon Roddy described the decision as "very disappointing".
He said: "This news was unexpected and I appreciate in raises a number of questions, not all of which we have answers for in the short term."
OPRED never disclosed why it rejected the Environmental Statement, while Shell subsequently said it was 'proposing changes' to the development.
In a statement given to Energy Voice a Shell spokesman said: "We continue to work with the regulator to explore options around developing the Jackdaw field."
The Department for Business, Energy and Industrial Strategy, under whose umbrella OPRED operates, declined to comment, Reuters said.
Gas prices have soared in the last few months fuelling concerns about the impact price rises could have on consumers when the current price cap expires.
Great catch up with @Shell_UKLtd on the North Sea Transition Deal.

Shell are important partners in providing both the UK's current and future energy needs.

Good to discuss U.K. Continental Shelf gas production – and reducing U.K. needs for imported, higher emission gas. pic.twitter.com/pd36wwGH7I

— Greg Hands (@GregHands) January 12, 2022
The UK's energy minister Greg Hands, Minister of State for Energy, Clean Growth and Climate Change said recently that he had held talks with Shell on the North Sea Transition Deal.
But Reuters has reported that the future of Jackdaw was also a key point of discussion according to three people close to the discussions.
Jackdaw
With reserves of between 120-250 million barrels of oil equivalent, Jackdaw was planned produce via a new, normally unmanned installation, tied back to Shearwater, 20 miles away.
The gas condensate field, about 155 miles east of Aberdeen, was discovered in 2005 and appraised between 2007-12.
A final investment decision for Jackdaw had been planned for later in 2021 – it was initially expected in Q2 2020 but was delayed by Covid.
In June OPRED requested Shell to give more details on the thinking behind 14 elements of its Jackdaw field development plans.
One of the main asks made by the regulator  was why the Anglo-Dutch supermajor opted for its Shearwater platform as the tieback host for Jackdaw, as opposed to Harbour Energy's Judy, which is slightly closer.
In the Environmental Statement, Shell said Shearwater offered a slightly lower-risk option in terms of brownfield modifications.
It added that there were no major environmental differentiators between the two options.
Recommended for you

Rosebank had three-month wait for regulator approval, documents reveal