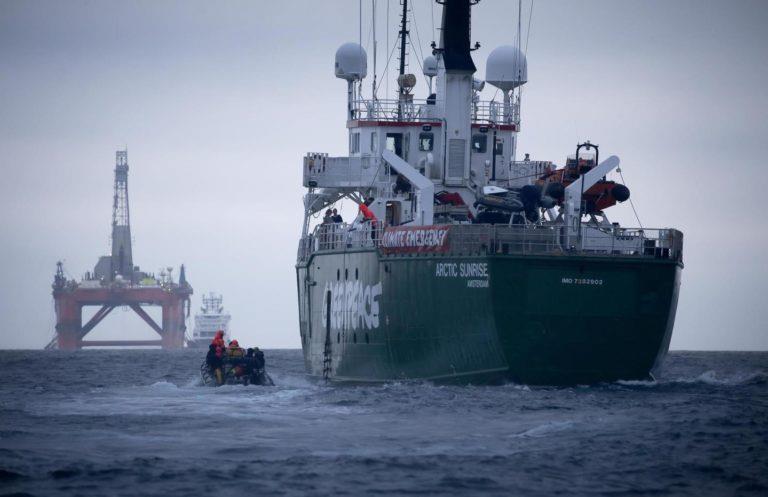 A trio of high-profile losses is unlikely to stem "concerted attempts" by protestors to challenge the North Sea oil industry in court.
Legal experts have highlighted that, although the Paid to Pollute group lost a challenge against the UK Government and the Oil and Gas Authority (OGA) last week, the activists were successful in raising profile.
The case last week, challenging the UK Government on the OGA's North Sea oil strategy, followed an unsuccessful attempt from Greenpeace last year to get a court order to thwart Ithaca Energy and BP from producing the Vorlich oil field.
That episode followed a hearing in 2020 which saw Greenpeace fined £80,000 for a protest the prior year which saw activists board a rig heading for the same field.
Valerie Allan, Aberdeen-based energy disputes partner at the CMS law firm, said there is a "wider and growing trend" of non-governmental organisations (NGOs) using court processes to influence public opinion on the oil and gas industry.
She said: "While we've seen very few examples of direct success, campaigners have succeeded in generating extensive profile through these cases in highlighting concerns about climate change – that was certainly the outcome of the Paid to Pollute action against the OGA – and it therefore seems likely that this trend will continue."
Less clear, she added, is whether these court actions will have a measureable and significant impact on the government and regulator, although "they are certainly having an effect in terms of the time and resources required in responding to legal challenges".
Her colleague Jacqueline Harris, a partner and litigation expert at Pinsent Masons, said the OGA, whose strategy was being tested, will be "encouraged" by the decision made by Mrs Justice Cockerill last week.
It shows that "the courts will afford considerable deference to an expert regulator such as the OGA and will not readily interfere with the discretionary decision making process conferred on the regulator by Parliament", she added.
Cry Wolf
Although UK court cases have been unsuccessful of late, a notable exception is that of NGO Milieudefensie which succeeded in getting a Dutch court to order oil giant Shell to slash its emissions last year.
That case, alongside others, point to "concerted attempts by protesters to utilise every avenue open to them", said Burness Paull partner Neil Smith, which "is understandable when they are seeking to keep the issues of the Climate Crisis in focus".
Mr Smith said such action is the "mark of a mature democracy" and show a "creditable level of 'access to justice'".
However, repeated litigation can bring other risks, he warned.
"It is wise to pick your battles to avoid the risk of being labelled as 'crying wolf' and potentially diluting important messages through fatigue or apathy."