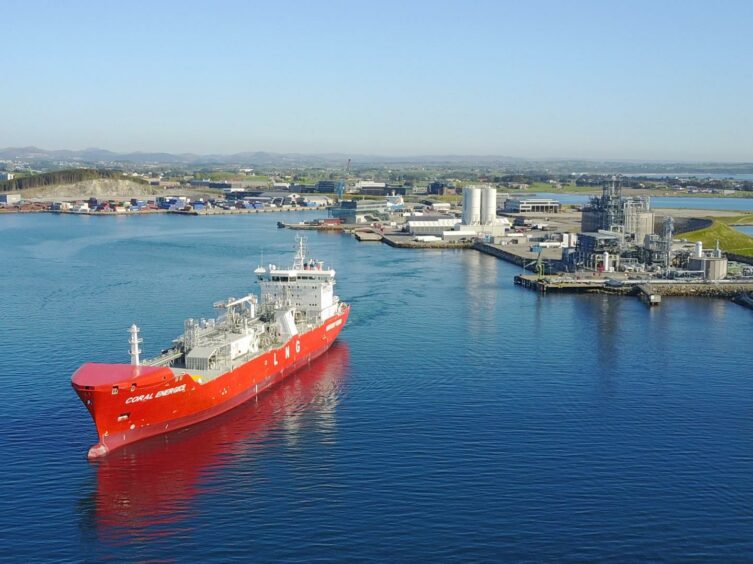 px Group has been appointed as the operator of the Risavika Liquefaction Plant (RLP) in southern Norway, in its first significant contract win outside the UK.
The group has been appointed by North Sea Midstream Partners (NSMP), which owns the liquefied natural gas (LNG) production plant, located south-west of Stavanger.
NSMP acquired RLP in November 2021. It has capacity to produce up to 300,000 tonnes per year of LNG and operates predominantly on electricity produced from renewable sources.
Headquartered in Stockton-on-Tees with bases in Aberdeen and the Humber, px Group is the owner of Saltend chemicals park and operator of several critical energy infrastructure sites in the UK. It already operates the St. Fergus Gas Terminal and Teesside Gas Processing Plant on behalf of NSMP.
The latest award is the group's first operational site outside of the UK and it has set up a new entity in Norway, px Norge AS, to assist operations.
px will take over management of the 21-strong team at Risavika and has also appointed a new board director.
Risavika operations will be overseen by the company's manging director for onshore oil and gas, Mike Horgan.
CEO Geoff Holmes said it would be replicating its close operating relationship with NSMP in the latest appointment.
"RLP is exciting for px Group on a number of levels, not least because it represents px Group's expanding international footprint," he added. "It's also our first major LNG site, which is in our capability sweet spot. LNG plays a critical role in the energy mix and is a component in the transition to lower-carbon sources of energy for sectors such as maritime."
NSMP CEO Andy Heppel, also commented: "NSMP and px have worked very successfully together on Teesside since 2012 and at St Fergus since 2016 and so it was a natural step to work again with px at RLP. We look forward to working with px and the great team at RLP as we seek to expand our Norwegian business."
Last year saw previous majority equity holder Bluewater sell its controlling stake in px to private equity firm Aksiom Services Group (ASG) and Mr Holmes' existing px management team.
In addition to gas and chemicals assets, last year saw the Group join forces with Cerulean Winds to support the development of three onshore green hydrogen production sites in the UK.
Cerulean's £10 billion plans centre on the construction of 200 floating wind turbines in the central North Sea and west of Shetland, with the bulk of electricity used to power offshore oil and gas platforms.
Recommended for you

px Group's Saltend park chosen as Future Biogas CO2 storage site