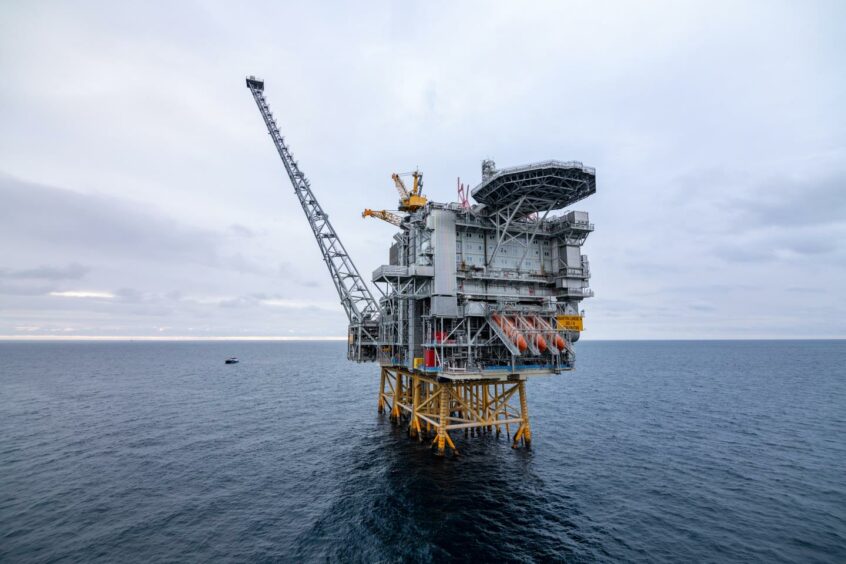 Equinor's Martin Linge oil and gas field will be officially opened today after more than six months in production.
Marte Mjos Persen, Norway's petroleum and energy minister, will cut the ribbon on the North Sea scheme, which came on stream in June.
Since starting up Martin Linge has delivered "world-class production efficiency" for a new field in the start-up phase.
And with oil and gas prices climbing, the field is expected to repay its investment in full this year.
Anders Opedal, president and chief executive of Equinor, said: "Martin Linge has been a very challenging project to put on stream.
"Thanks to competent colleagues, good suppliers, and good collaboration with our partner Petoro and the authorities, the field was efficiently and safely put on stream last year.
"The field is now producing very efficiently. With current prices, investments in the field will be recovered in full during 2022."
While the outlook for Martin Linge is exceedingly upbeat, the project encountered significant challenges in the development phase.
Capital expenditures in the field totalled NOK 63 billion, double the figure that was quoted in the plan for development and operation (PDO) from 2012.
Equinor took over TotalEnergie's interest in Martin Linge in March 2018, which also meant taking on operatorship and responsibility for completing the development.
Expected recoverable resources are about 260 million barrels of oil equivalent (bow).
At plateau production, tipped for 2022, the field will produce around 115,000 boe, predominantly gas and condensate.
Martin Linge is the first platform to be put on stream by Equinor from an onshore control room – the wells and process are operated from a control room in Stavanger.
Kjetil Hove, executive vice president, Exploration & Production Norway, said: "I would like to thank the project and the organisation now operating the field for working hard to realise the project, and to deliver safe and efficient field operations every day."
Recommended for you

Sval closes $1.3bn acquisitions of Suncor Norge, Equinor assets