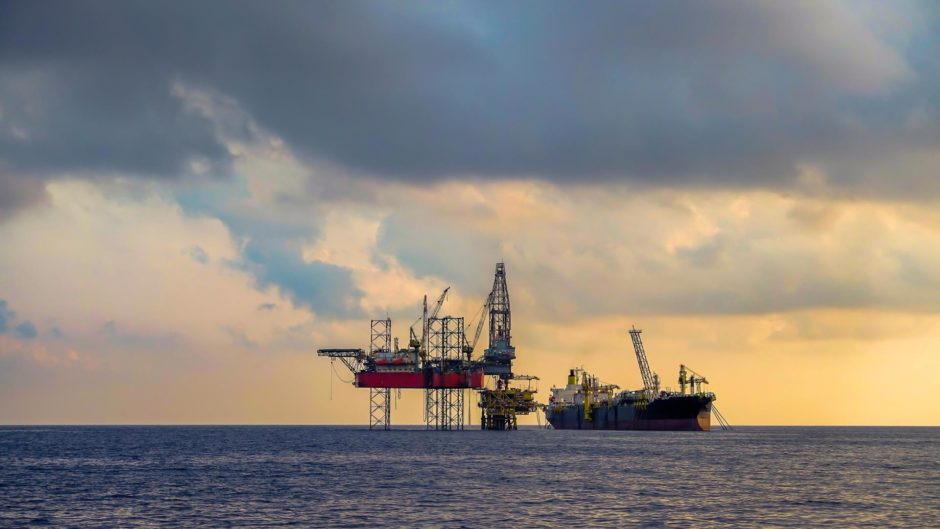 Orcadian Energy is "looking at around about $900 million to get to first oil" for the Pilot field in the central North Sea.
In an interview with IGTV, chief executive Steve Brown updated the market on the "very substantial sum" needed to develop the 80million-barrel oil field, 90 miles east of Aberdeen.
Having last year received support from the regulator, the Oil and Gas Authority (OGA), for its concept selection, Orcadian is seeking to progress to the next stage with approval for a field development plan (FDP).
The latter stage requires a project to be fully financed.
In the interview, Mr Brown said: "We're looking at around about $900 million to get to first oil, so it's a very substantial sum of money.
"There's clearly debt capacity within the project, but there's a limit to how much banks will lend on field development projects and we'll need to attract some equity one way or another.
"One obvious route is to bring in a partner on the project. Another way to bring equity is to issue some shares.
"We're very focussed on dilution. There will be dilution to get to first oil, beyond a shadow of a doubt, but we're very big shareholders in the company and we will take the path that minimises that dilution and maximises the value to current shareholders."
For getting financed, Mr Brown cited a working timeline of around the fourth quarter of this year or Q1 2023, "and once we have the project approved it is a 30-36 month project, so we're talking about being in production in 2025".
Mr Brown discussed Pilot's polymer flooding process, which boosts recovery compared to traditional methods and slashes emissions. The scheme also has other emissions-busting plans such as use of a floating wind turbine electrify the floating production, storage and offloading vessel (FPSO).
Asked whether the work needed to drive down emissions could drive up costs, he said that can be the case for existing fields, but the impact is comparatively minimal for a brand new project which can build it into its production plan.
"When we look at the total cost impact of that, its less than one or two percent. So if you can make the changes in the concept phase, cost impact is not so big."
On Pilot's next steps, he also discussed what he described as a "delay" in projects getting through the OGA approvals process since the regulator switched to a dual strategy of Net Zero and Maximising Economic Recovery last year.
However signs of improvement are on the horizon, he argued.
"Since the OGA switched its strategy to encompass net zero goals, there's actually been a little delay in projects getting through their approval processes. And, in fact, in terms of projects getting field development plan (FDP) approval, none had got through that process.
"We've gone through the step before that, which is the concept select approval, and recently Ithaca went through an FDP approval. So we think the North Sea is back in business.
"We think the industry has really learnt how to develop fields with much lower emissions, and we've been leading the way in that, and that's the key for new developments happening in the North Sea."
Recommended for you

North Sea boss appeals to Truss to incentivise spending to 'reinvigorate' sector